A nation's strength starts with ending teenage pregnancies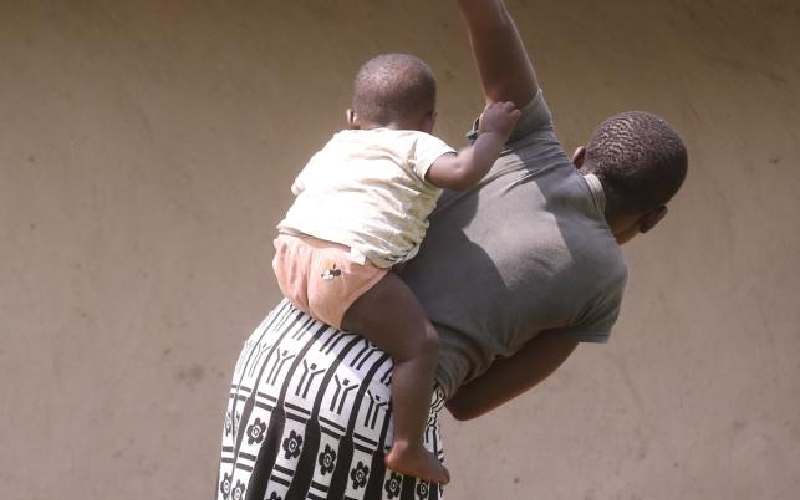 Available data paints a worrying picture on issues relating to the wellbeing of adolescent girls and young women. Recent statistics show that adolescent girls aged 15-19 account for 14 per cent of all births. It is also noted that 63 per cent of pregnancies among adolescents in Kenya are unintended, 35 per cent of which end in abortion.
Worst, 45 per cent of severe abortions are amongst adolescent girls. According to the Violence Against Children Survey, 2019, 45.9 per cent of females experience childhood violence in Kenya.
Kenya being a signatory to various international conventions among them the Convention on the Rights of Children, our nation continues to ensure that children enjoy their rights including the right to participate in decisions that affect them, protection against discrimination, neglect and exploitation, prevention of harm to children and provision for children's basic needs.
Infant mortality
Government and non-governmental agencies have over the years put much effort in child protection programmes aimed at empowering both boys and girls on issues related to health, ending harmful cultural practices and access to quality education.
The combined efforts continue to bear fruit as we continue to witness especially through the county government system a reduction on infant mortality, expansion of access to education, water and sanitation services.
We also continue to see a call to an end on harmful cultural practices with more adolescent girls and young women having the freedom to say no to Female Genital Mutilation and early and forced child marriages.
There is never a better time to discuss issues surrounding adolescence and beyond than now. This group consists of girls and young women in learning institutions, out of school youth, those informal or non-formal employment, live-at-home teen mothers and in forced or early marriages.
As this group matures into adulthood and takes up places as opinion leaders within an already dysfunctional setup, more children grow into adolescence and the cycle never lets up. Statistics from the 2019 Kenya National Census show that out of the 47.5 million Kenyans, 24.1 million are female. Further, slightly over eight million are young ladies aged between 10-24 years.
Twin challenges
This key population is the future of the country and continues to grow amid two very broad and extremely difficult challenges; early and unplanned for pregnancy and gender-based violence.
These twin challenges are both the genesis and the result of many challenges bedevilling the youth today including their sexual and emotional health, financial and social independence, their future prospects and the choices available for them including the need to build healthy relationships and networks. Left unchecked, these may spiral into unending cycles that require even greater resources to stem.
Plan International Kenya, in its Five-Year Country Strategic Plan, has set its sight on seeking novel ways of engaging this critical population and roping in stakeholders from all aspects of Kenya's socio-economic and political spectrum and indeed the globe, to redefine the space and place for the girl child who is emerging as an adolescent and young woman. The more we engage with adolescent girls and young women, the more we realise a critical gap in access to reliable information on sexual and reproductive health and rights.
There is a need for both the ministries of Health and Education to expand access to youth-friendly spaces where adolescents and youth can access information without fear and shame. Beyond the four walls of hospitals, schools remain a critical place for adolescents to access age responsive sexuality education.
In the same breath, there is need for teachers to be trained or retrained on new ways of engaging adolescents and young people - both boys and girls - in a bid to end teen pregnancies in Kenya.
As schools support the re-enrolment of teen mums in a concerted effort to rewrite their stories, more needs to be done to ensure they are psychologically safe to continue with their education without discrimination and 'labels' that often make teen mums insecure.
For our country's growth and future development to be meaningful to all, we must meet this critical group at a point where meaningful change can be effected and sustained.
Good lesson for terrorists
The arrest of the three fugitive terrorism convicts yesterday brings a sigh of relief to millions of peace-loving Kenyans.