Should we really register to vote, does it matter?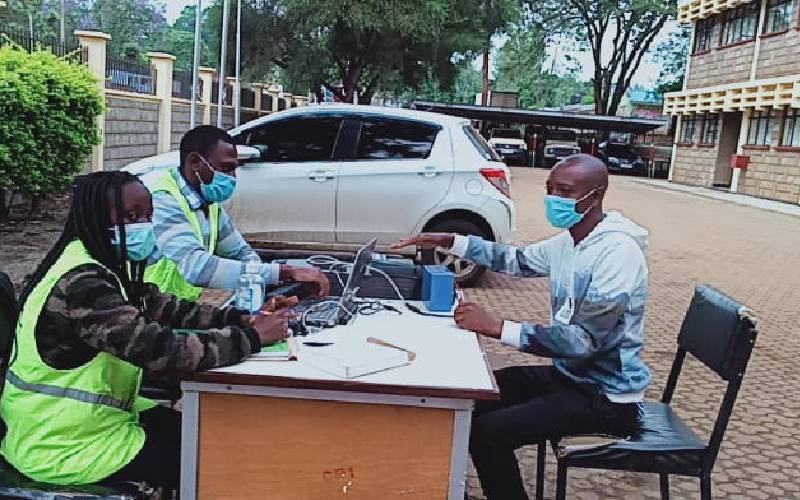 Deep State, Huduma Namba conspiracy, tribal leaders blessing politicians, Pandora papers are some excuses being used to discourage listing of voters.
But are Kenyan elections really determined by such factors other than the democratic process? Do our votes really matter?
The Independent Electoral and Boundaries Commission (IEBC) targets six million new eligible Kenyans. Last week it registered less than a quarter of the target.
IEBC believes this low turnout in the initial stages among other reasons, is driven by a lack of interest by voters and is expecting the last few days to be hectic with the legendary last-minute rush.
The ability to influence a desired position or situation in the political space by citizens is directly linked to trust and conviction in their ability. The opposite of this occasions political apathy, which result in low voter turnout, poor governance, unresponsive public service, and a general stagnation of development.
While the Constitution does not force citizens to vote, it cites registration and voting as a national responsibility. By registering to vote, Kenyans invoke their constitutional rights to participate in the democratic process whereby they pick leaders to represent them, their ideas and the leaders will, in turn, support actualisation of their social and economic interests.
Kenya has just entered a season where money exchanges hands, promises are made, political parties are formed, citizens make decisions based on tribe, financial return, and short-term rewards. Potential leaders make unattainable promises at the expense of the citizen. At the centre of all these, is the Kenyan voter.
However, the elephant in the room is that for the IEBC, this clamour should be ongoing, actually a marathon and not a sprint. The marathon aspect continually assesses the value of actually voting over the years – as relates to service delivery, good governance, and people-centered policies as opposed to the sprint aspect which fails to address triggers of voter apathy.
Civic education should be a facilitative and continual process. It should provoke thought, build knowledge, invoke action and guide citizens to make informed decisions during elections.
Civic education also counters voter apathy hence increasing probability of a more democratically elected and people-centred, people-responsive leadership.
@hmndungu