We need more tolerance as 2022 elections beckon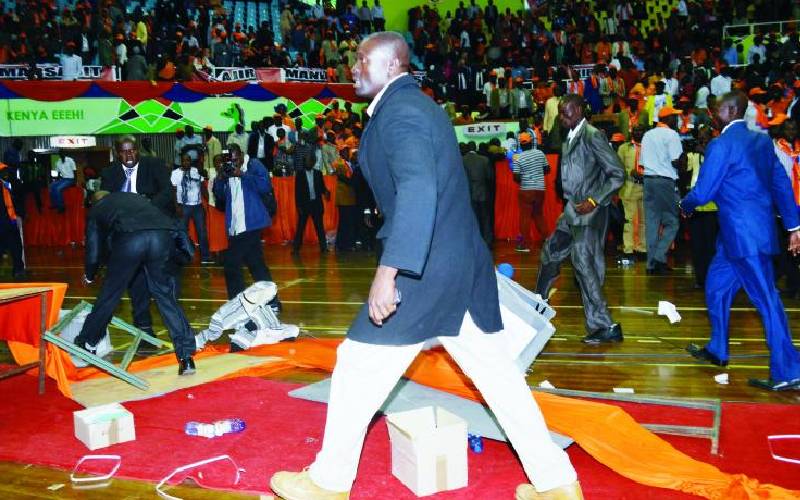 As we head towards next year's elections, the clarion call by all leaders and Kenyans at large should be tolerance! tolerance! tolerance. History has taught us the price of intolerance and we cannot let our guard down.
I say this because there are already signs that if we approach the elections like in the past, we will end up exactly where we have been before.
The recent incident is stone-throwing during Jimi Wanjigi's tour of Migori, but there have been many before including in Nyeri where a few youths stoned Deputy President William Ruto's convoy.
There is also the Githurai incident during ODM leader Raila Odinga's visit. There is the Murang'a incident where two young Kenyans needlessly lost their lives. However, it is not just about violence and incitement. There are thousands of Kenyans now worried whether they will be safe up to the next elections for having an opinion contrary to majority of the people where they reside.
There are also Kenyans who have already been stereotypically judged to belong to a certain political orientation. Their names betray them. Now, in a country with institutions and where the law is applied fairly, being of a different political orientation should not worry anyone.
However, in Kenya, the institutions have not lived up to their expectations. The National Commission for Integration and Cohesion, for example, has severally summoned several leaders to answer to charges of hate speech and incitement.
In March, over 10 legislators were summoned by NCIC over violence witnessed during a number of by-elections. We are yet to see any of them successfully charged or a logical conclusion.
Investigative agencies must also up their game as politicians tend to instigate incidences that portray their opponents in bad light. On social media, political debates are heating up too. While one may argue that social media actors deliberate on issues without getting physical, it can get emotional and mental. Worse still, the discussions may trigger actions offline. Still, most acts of violence are either planned or fuelled online.
Let's remind each other that the only weapon in our hands is a voter's card and it will only be useful on the day of elections. Secondly, everyone is entitled to an opinion and in the words of French Philosopher Voltaire, while we may not agree with each other, we must protect each other's right to say it. Thirdly, the leaders we may wish to defend with our lives cannot defend us with theirs. Most of them had a few years to prove their love for us and have failed.
Finally, elections are a just a season that will pass. Let us not sacrifice our daily relationships.
Anchor at Radio Maisha