Let's not re-invent the wheel to create jobs in automotive sector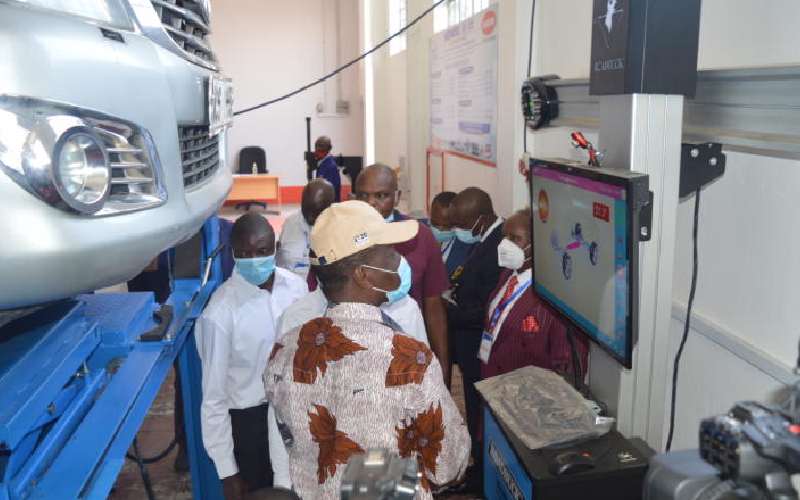 I just returned from Munich Germany after attending the International Motor Show (IAA). I was part of a delegation from the Kenya Association of Manufacturers and the German Agency for International Cooperation. Also in attendance at the annual Fair was German Chancellor Angela Merkel.
This nearly 70 years old show was previously about automakers showcasing their latest cars. But things are different now. Organised by the German Association of the Automotive Industry (VDA), the event now focuses on mobility as a whole and not just cars. Such is the holistic focus we also need here. Participating in this show was akin to being immersed in sights and sounds of a different new world. Clearly cars are no longer dominant in the mobility space however their showcase was mind-boggling. Volkswagen presented a small, fully electric city car called the ID.LIFE. It is perfect for urban transportation and will be launched in 2025. The all-electric, BMW iX SUV offers almost 500km of battery range, which means after you charge it in Nairobi, you can travel to Mombasa.
Mercedes showcased a bigger electric car known as Maybach EQS. Incidentally, the electric version of Mercedes S class is already available. In addition, from 2025, all of Mercedes-Benz's new vehicles will be 100 per cent electric. In the same vein, Audi has committed to make all new vehicles electric from 2026.
Kenya must follow in the path of "Rethink, Reduce, Reuse, and Recycle" as stated BMW's top executive Oliver Zipse. This is the philosophy that auto manufacturers are increasingly working from as they manufacture electric cars. Unmistakably, the future of cars is electric. As such, Kenya's government is best advised to sway investors who will invest in local assembly of electric vehicles and micro-mobility infrastructure. It was clear during the show that micro-mobility is a critical cog in the mobility wheel. This was evidenced by the fact that there were over 70 bikes on show. Among them were electric moped bikes whose maximum speed is 25km per hour. Beyond that, one would have to pedal manually. I couldn't resist the temptation of grabbing one.
Electric mobility isn't just good for the environment – it is great for the economy. By 2040, Germany will be producing 3.4 million electric cars annually, which puts them at the very heart of the auto industry. According to the European Commission, 13.8 million Europeans are directly and indirectly employed in the automotive sector. This represents 6.1 per cent of total EU employment.
Kenya can create thousands of well-paying jobs by revitalising the automotive sector. The starting point is that our Parliament quickly and carefully enacts the draft National Automotive Policy as an enabling policy framework that will attract investors to assemble these cars locally.
As part of this conducive policy environment, we must activate the Special Economic Zones because they will greatly incentivise mobility manufacturers. Towards this end, I suggest that the government urgently funds the Special Economic Zones Authority. I should also note that the global mobility consumers are no longer exclusively enthralled by cars. They want to move in an affordable, clean and efficient manner. Indeed, greener modes of transport are becoming increasingly popular.
I suggest the government entices Original Equipment Manufacturers (OEMs) to support Kenyan institutions through technology transfer. This will underpin local manufacture of these new forms of mobility. We should no longer have to wait for years to tap into mobility technology because this is already mature expertise among our existing global trade partners.
Ultimately, hidden at the core of Europe's success of the mobility industry is the unity in diversity among all players which unfortunately seems to be lacking in Kenya hence inhibiting a natural growth of this most transformative sector. We must think and act green to change the narrative.
www.kaluagreen.com