Donkeys of Lamu serve like drones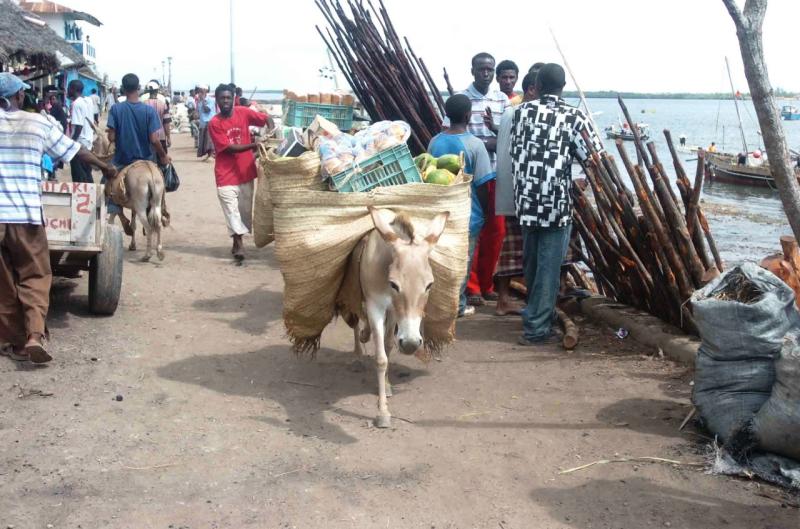 The donkeys are reputed for wearing blinkers, so that they stay the course and ignore all else that's going on around them. This trait appears to be serving their owners well, as the donkeys are dispatched to deliver cargo on their backs, unsupervised.
That's to say as the world invests in drones and other sophisticated technologies, the people of Lamu could spend another eon using their donkeys as they have done since the beginning of time. Lamu is reputed for its narrow tracks that are only navigable by foot or donkey.
Lamu is a world heritage site and donkeys' special delivery could be another attraction. With an estimated 40,000 mules reported to inhabit the island, that works out to about a mule for every four people who live there.
One farmer explained how the donkey is prepared for special delivery: they coax and talk to the animals, just like humans, and feed and care for them well. Consequently, those who come in the path of a mule are likely to savour his wrath: they kick everyone out of their way to deliver their goods on time.
That also means the cargo on its back is safe, as the mule will defend the wares with all his might.