State should declare a state of emergency on drought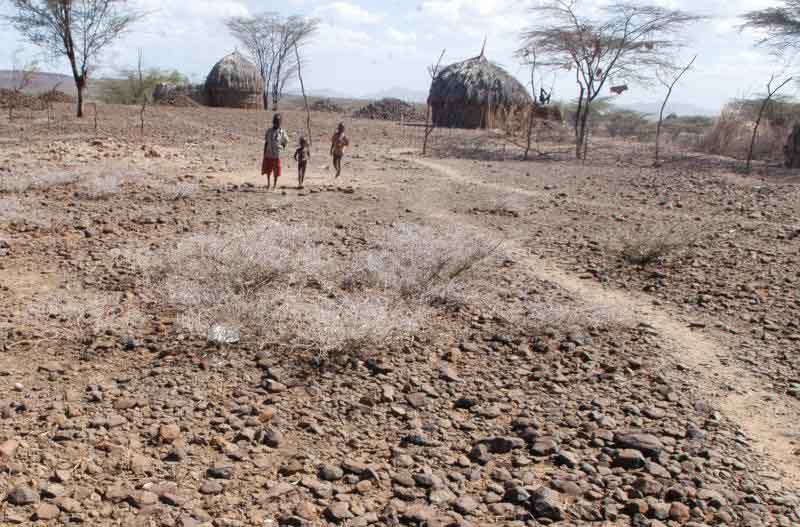 The drought season is with us again. The arid region has received less than average rainfall and for communities that depend on rainwater and pasture, this means less fodder for the livestock and in turn less food.
Due to climate change, the frequency of drought has increased and so has the level of vulnerability. The National Drought Management Authority (NDMA), in its early warning bulletin, has announced that some areas of northern Kenya are in severe pasture deficit mode. The shortage of pasture and water for pastoralist communities means migration is search for pasture in neighbouring rangelands.
This movement of people and livestock means pastoralists and their stock are likely to converge in the areas where fodder is available. Such confluence of people with their herds sometimes becomes dangerous due to scarcity and insufficient water and grass.
Most of the conflicts in the arid areas are caused by a lack of adequate resources to support the livestock. According to NDMA, close to two million people are food insecure in the arid counties of Kenya. Considering we are headed to an election year, this could lead to prolonged inter ethnic conflict. As witnessed currently, the Laikipia county is in a heightened state of alert due to the influx of pastoralists.
The irony here is that the counties in northern Kenya have sufficient water sources but due to poor planning, billions of gallons of water are wasted annually. Most of the major rivers of Kenya are found in this region yet the communities along these rivers are water insecure. Even more ironic is that billions of shillings have been earmarked both by the government and donor community to transform this region. Despite all the resources planned, the region still has a high level of food insecurity. There seems to be a lack of adequate coordination between government and partners to synergise the combined resource basket and undertake tangible projects that can make water insecurity history. The biggest challenge is that the national government has not prioritised livestock in arid areas in its investment. Most of the budget at the ministry of agriculture is earmarked for crop agriculture. This is probably a failure on the part of elected leaders from the arid regions for not advocating for more resources to livestock.
In the ASAL region, drought resilient animals like camels and donkeys have started to die. These are indicators of the situation getting worse in the coming few months. Recently, a group of donors and development partners under the auspices of the ministry of Devolution met in Nairobi to fundraise to support the government in its effort to mitigate the drought. But for more donors to come forward and support the pastoralist communities, the government needs to declare a state of disaster for development partners to justify more funding. This outcry has so far fallen on deaf ears. Subsequently, governors from the Frontier Counties also held a press conference last week to urge the government to declare a state of emergency so that resources can be reallocated for this purpose. There is still no response from the President.
There are adequate resources that can be reallocated to mitigate drought. Once the government starts, it will be easy for donor institutions to support it.