Can Wanjiku amend the law on her own?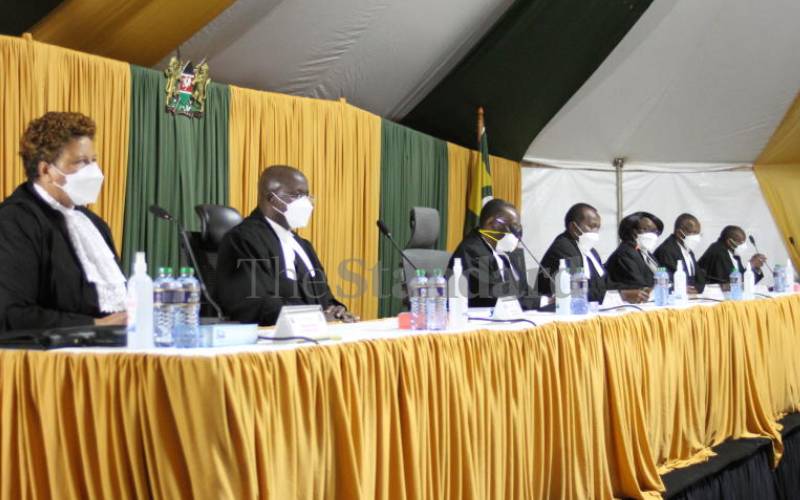 One of the questions in my mind as the seven Court of Appeal judges delivered their ruling on the BBI process was whether or not a commoner can initiate and successfully change the Constitution. From the ruling it was clear an amendment by popular initiative has to be done by the people.
That the word 'popular' does not necessarily refer to the number of people who will eventually support at the signing process or who would eventually be excited by it, but the idea for changing the Constitution has to be initiated popularly.
In the judgement, there was also an allusion that an elected representative like an MP or the President may not have the luxury of using the popular initiative route, thus leaving that option only open to the so-called 'Wanjiku'.
The process is not cheap. It needs financial resources and political goodwill. The process begins at the initiative stage, goes to popularisation, collection of signatures then lobbying in Parliament. In case it miraculously survives the 'crocodiles of River Jordan', it may cross to the referendum stage where an elaborate and well-funded campaign is needed. Can all these be achieved by the right-thinking man on the street, alone?
The closest we have come to an amendment by popular initiative was the Punguza Mizigo push advanced by Third Way Alliance party. There was a general agreement that it had good provisions.
Among the more popular provisions was reduction of the number of MPs from 416 to 147. Just like BBI it also proposed an increase of county allocations to a minimum 35 per cent. It had public goodwill. With Third Way Alliance party, it was expected to also have some political goodwill.
Third Way Alliance can admit it was not a mean feat, even getting to that stage. Aukot and his team went to nearly all the counties as they pushed for the initiative. So, it is hard to imagine that feat can be replicated by a commoner and meet the thresholds of the Constitution.
The Court of Appeal threw another spanner in the works. That the initiators of an amendment Bill may have to seek judicial interpretation of whatever they intend to amend to know whether it is a basic structure article or not.
This assertion formed the basis of Justice Fatuma Sichale's dissenting opinion. She agreed with arguments raised during the hearings by appellants that such a provision blocks 'Wanjiku' from making progress on an amendment Bill. According to article 163 of the Constitution, only the State, a state organ or a county government can seek advisory opinion at the Supreme Court. So, when 'Wanjiku gets to this stage, she may have to abandon her dream.
-Anchor at Radio Maisha
Download the BBI Judgement by all seven Judges - Civil Appeal No. E291 of 2021