Find lasting solution to insecurity in regions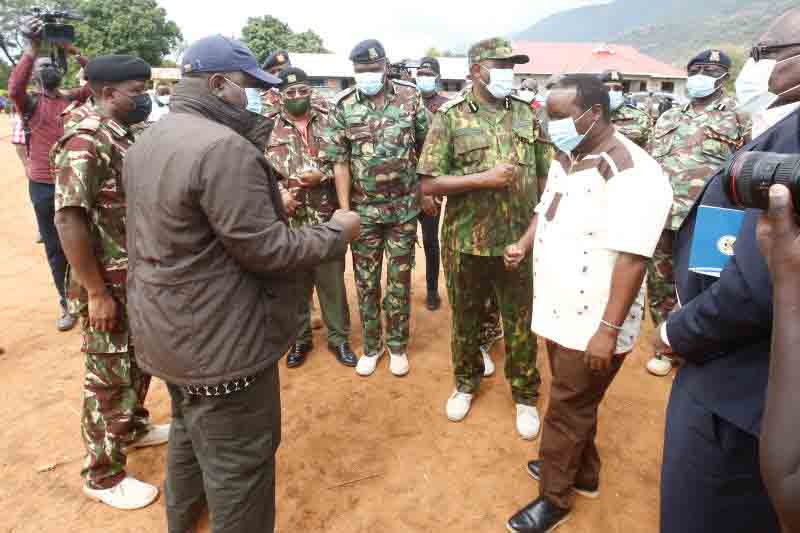 Interior Cabinet Secretary Fred Matiang'i has promised to address the insecurity in Kerio Valley which has left at least 12 people dead in the past two weeks. While on a visit there on Tuesday, the CS promised that more security officers would be deployed, among interventions aimed at ending the lawlessness.
Kerio Valley is not the only region smarting from insecurity. In Marsabit, fighting between two warring clans has caused deaths and destruction of property. Clashes were also reported recently on the border between Wajir and Isiolo counties.
Unfortunately, while the government has made efforts before to end cattle rustling and banditry in these and other trouble spots, the criminals are rarely suppressed. While the interventions may be bring calm, most of the time the peace is short-lived; the daring criminals swing back into action after the officers depart or even while they are still on their mission. Such was the case in Baringo and Turkana counties where the criminals killed even security officers.
Such daring acts require government officers to design a robust response to end the insecurity for good. The first step, of course, is to deploy enough security officers. The disarmament exercise should be revived and should proceed until all illegal arms are mopped up.
However, as former Marakwet East MP Linah Kilimo, currently CAS for Public Service and Gender, noted in an opinion article in this newspaper recently, such interventions are not enough.
The best solution is to bring these regions into the nation's economic mainstream by initiating irrigation schemes, improving roads, building schools and hospitals. If that is done, attention of the youth will be turned from cattle rustling to other ventures.