Yeah, elections are next year, but digital youth just don't care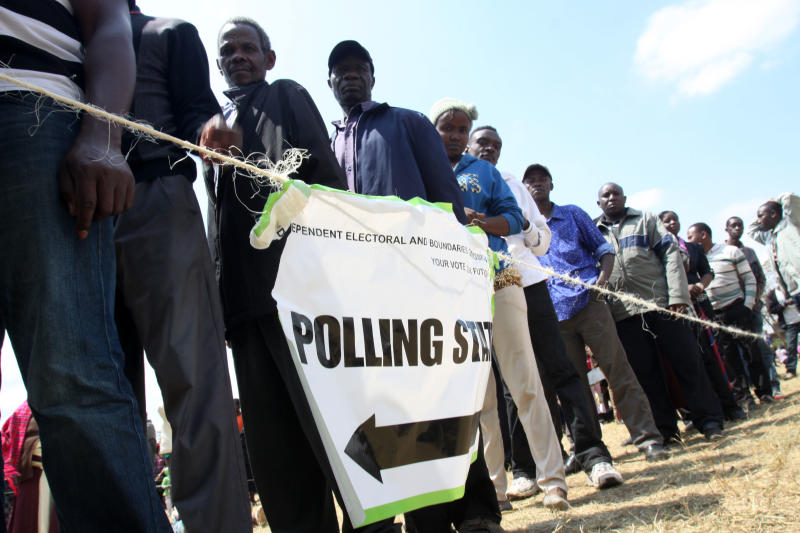 The Independent Electoral and Boundaries Commission (IEBC) is seeking to register over four million young people ahead of next year's General Election.
A group that was not eligible to vote in the 2017 polls. This must be good news to the ears of presidential aspirants and other contestants as the country readies for the upcoming polls.
My young relatives are, however, nowhere near excited about registering as voters or even casting their ballot in 2022. The general political discourse irritates them. Some have even admitted to keeping off the news for the very reason that politics takes centre stage in every bulletin.
One told me that politics is overhyped for no reason. They do not care who said what or where or even why. They are not concerned about the rallies or political discourse that is gathering pace.
Actually, they are not even interested in being part of the conversation.
This attitude often concerns me...but lately, I realise the more I engage anyone from the Generation Z bracket on this, I hit a brick wall. Those who seemingly have an idea of what is happening are reluctant to queue and vote. The general feeling is that it is pointless and looks like an exercise with an already predetermined outcome. It's just a waste of time.
This lack of interest should not just concern us, but more importantly it calls for a thorough soul-searching on how we run our politics. Is it so bad that this upcoming generation wants no part of it? For them, it is toxic, selfish and greedy. And who can blame them?
For those not familiar with the term Generation Z, this is the group that succeeded the millennial said to be born in mid to late 1990s all the way to early 2010s. This is the group that had the privilege of accessing the internet at a very early age hence more often than not are described as digital natives.
Now, the group of Gen Z that turned 18 between late 2017 and now is what IEBC targets. But it is not just about the numbers, this group is also expected to be a game-changer in the 2022 polls for the reason that the numbers cannot be easily be ignored
Kenya is largely a youthful country with at least 80 per cent of the population made up of people aged 35 and below, meaning the number is still growing for a country that boasts of having the most youthful voters in the region.
The youth vote will be the most critical and most sought after in the upcoming polls.
We are already seeing key messaging from the political class aimed at winning the hearts and minds of these young people.
You notice the conversation is largely around unemployment and the cost of living, the very things ticking in the minds of many young people.
With the entrance of the Gen Z voters in this pool, the challenge it would appear is on how to communicate with them. Not just on whom to vote for, but why they should be concerned with the whole political and electoral process. How do we make this conversation more enticing to them?
And is one year enough time to turn around their attitudes?
Politicians are increasingly leveraging social media to try and tap the young population.
They are now active on various platforms engaging their followers and shaping their individual messages in the minds of many. Still, their presence on the digital platforms is not enough for the Gen Zers.
They spend more time online than most of us. But would still want to steer clear of political conversations.
If politicians want to tap into these numbers, they will need to rethink their strategies on how to bring on board these young voters. Being online is not enough; they will need to change various narratives and ways of doing things in as far as political discourse is concerned.
Politics influences all aspects of life. These young voters will be on the ballot for future elections as participants in decision-making. If they remain uninterested and ignorant of what is going on, we run the risk of having an uninformed population in the near future. One that is largely disinterested in governance and running of the country
An uphill task that we all need to start thinking about if we want active participation by the youth in today's politics.
Not for anything, but for the prosperity of this nation.
Let the saying young people are the leaders of tomorrow count for something.