Concentrate more on 'ground economy' rather than mega projects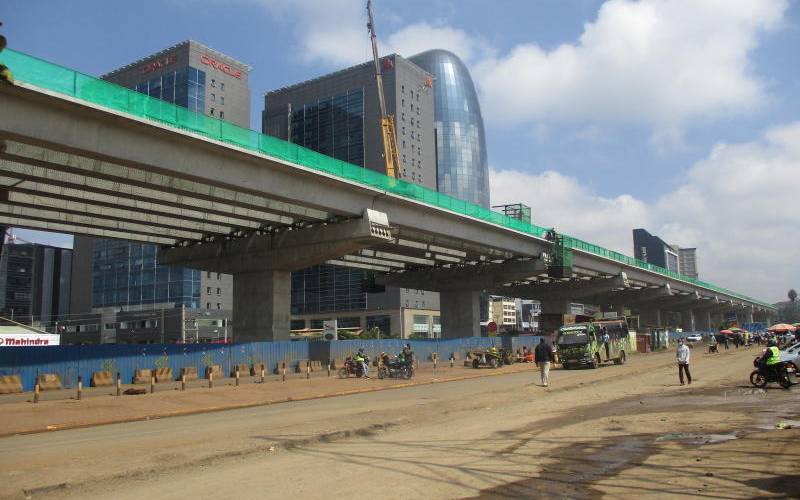 I was in New York on a cold November day in 2008 when a friend I was visiting invited me for dinner with George Soros, the Hungarian-born American billionaire investor and philanthropist.
Soros has donated billions of shillings to his Open Society Foundation to support democracy, human rights and a host of other liberal political causes. In 1993 at the height of the Asian Crisis, Malaysian Prime Minister Mahathir had called Soros an "international economic criminal".
There were about 30 people waiting. All were either billionaires or fund managers who managed billions of dollars. Compared to these titans of the financial markets, I was the sole nonentity there. You could see that I was overawed.
Two months earlier, on September 15, Lehman Brothers - the fourth largest bank in the US with 25,000 employees- had just filed for bankruptcy. The bank that was considered "too big to fail" had just done exactly that. It had failed and brought the world of finance to the verge of collapse.
"I am expected to give solutions, but I don't know what to say. Historically, when the economy fails, we pump money into the economy until it revives. Today the economy is doing just fine, but the banks are failing. The banks are the blood lines of the economy and if they fail, then soon the economy will also fail. We don't know what to do. We are in uncharted territory and everything we do will be experimental," Soros said at the dinner.
I was flabbergasted. If Soros had no idea, what was I to think? His predictions came true. The economy collapsed along with the banks. The US government intervened by pumping in billions to save the banks and the economy.
In 2021, Soros has declared that the Covid-19 crisis is worse than the 2008 financial meltdown. What does this mean for Kenya, and what are we to do? The government has done all the right things that a good Keynesian economist would do.
It has cut taxes, lowered interest rates, pumped billions into the economy by initiating new mega infrastructure projects (and you thought the new highway to the airport was simply to manage traffic?), borrowed an incredible amount to finance new projects and forced the banks to postpone loan repayments or collect too aggressively. Has it worked; will it work?
The money being pumped into the economy doesn't seem to have "reached the ground". Talk to any small businessman and they will all tell you that there is "no money in the market,"; that is market-speak for lack of liquidity. It would seem as if the intervention measures deployed to bolster the economy are not working. But then, considering that the SME (Small and Medium Enterprises) comprise over 60 per cent of our economy, shouldn't our focus be on this sector? A better strategy would be to model our economic policies to suit this segment and then intervene by pumping money into the "ground economy" rather than mega infrastructure projects.
Such interventions should include tax cuts to SMEs; scrapping of licence fees and consider giving grants to small businesses. It should finance as many youth businesses despite the possibility that many of these businesses will fail. A government project that pumps Sh5-60 billion into the economy is unlikely to trigger inflation but could instead spur the economy back to life – and only then should we consider cutting back. It is now or never.