Parliament should repeal and replace the colonial public order law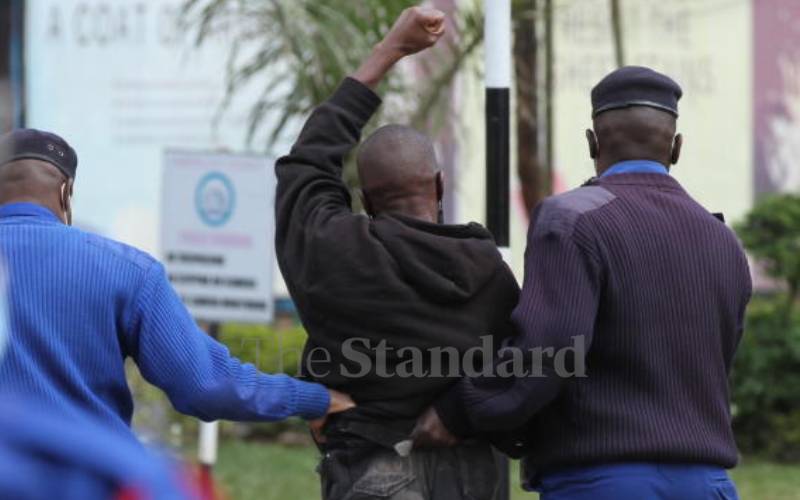 Part of the rights that underpin democracies all over the world is the right to assemble, protest, demonstrate and picket.
This right also reinforces other rights, including public participation, political rights as well as freedom of expression that allows members of the public, pressure groups and the marginalised to organise and articulate their issues and grievances.
After the two world wars, native Africans increasingly became conscious of their unjustified oppression and the injustice of colonialism. They began agitating for their rights through political organisation, assemblies and protests.
In 1950, the Public Order Act (POA) was enacted to regulate gatherings and assemblies in Kenya. Two years later, a state of emergency was imposed as the colonial government sought to quash the Mau Mau apprising. No doubt that the POA was utilised to its full extent to prevent organising and assembly by native Africans.
Over the years, the POA has been amended several times to reflect the democratic and human rights ideals of modern nations. For instance, provisions banning political uniforms and the requirement that organisers obtain permits instead of simply issuing a written notification from the police before holding an assembly were repealed as part of the IPPG reform process in the late 1990s.
Still, many observers posit that the law is too tied with the colonial legacy and thus should be repealed and replaced by a positive law that is more attuned to fulfilling the right to assembly rather than limiting it. Perhaps a law termed as "Freedom of Assembly Act" that adheres to the ideals and aspirations of the Constitution of Kenya 2010 is suitable.
Such a law must abide by Article 24 that dictates that any law limiting any right or freedom must be clear and concise, necessary and proportionate and pursue a legitimate aim in an open and democratic society. The legitimate aim here being public order and security.
Critics have pointed out that it does not meet the Article 24 threshold in that the law is vague and overbroad in many instances. It gives wide powers to the police to declare that an assembly has escalated into a riot; disperse protests and decide what entails 'appropriate use of force'. This has resulted in unwarranted dispersion of assemblies and excessive use of force and violence against protestors.
A major area of concern that a new legal framework for assemblies and protests must address is the propensity of the police to facilitate assemblies, rallies and protests that are pro-regime while dispersing those that are perceived as anti-establishment.
By law, the police are supposed to be neutral and non-partisan. This phenomenon raises rule of law and equality before the law issues and erodes public trust in the police, especially as we move closer to the next general elections.
After 2010, the National Assembly failed to do an audit of all laws to ensure that they comply with the new dispensation. As such, many unconstitutional and colonial laws endure to this day. To protect the right to peaceably assemble and political rights, we must repeal and replace the Public Order Act.