State should privatise Lamu Port to reap maximum benefits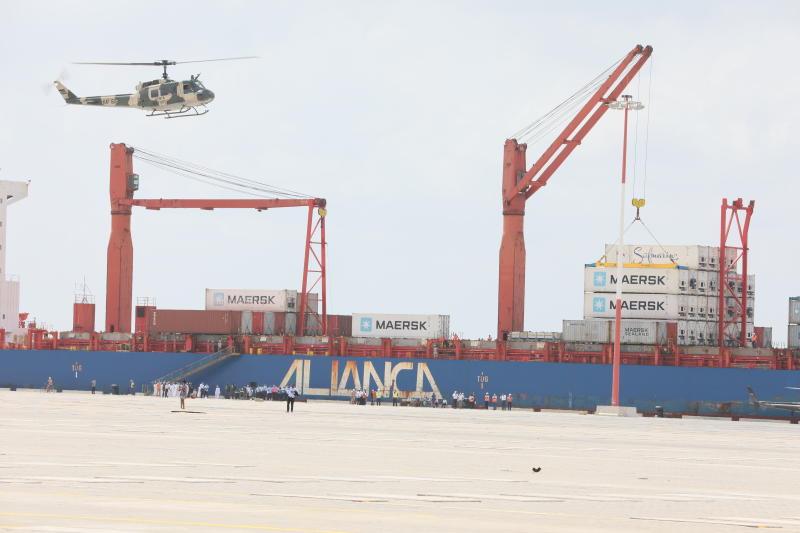 I was in Lamu last week for the official opening of the port; a proud moment for Kenya. I left Lamu with a sense of déjà vu.
In 1993 I visited the Port of Salalah in Oman. The port was dead and there was not a single ship in any of the newly constructed berths.
Salalah, which is at the entrance of the Red Sea and close to the Suez Canal, is the best located port in order of access to the Indian Ocean, Middle East Indian subcontinent and East Africa.
Today it is in the top 100 ports in the world. What did they do right? We have much to learn from the Port of Salalah.
Salalah Port officially opened in 1998. In reality, it started in 1990. It started coming to life when APM AP Muller-Maersk (commonly known as Maersk) took over the port and converted it to a trans-shipment port.
Maersk is a leading shipping, logistics and port management company. Despite Maersk, the port, remained one of the backwaters of the world until 2006 when the Salalah Free Zone was established.
Salalah's strategic position automatically places it on the Maritime Silk Road, the "One Belt One Road" linking China with Asia, Africa and Europe. China has invested more than $150 billion to develop this.
China is the leading trading partner of almost every country in the world, and therefore riding on this trade is an automatic winner. Lamu should start positioning itself to capitalise on the Silk Road business. Like Salalah, Lamu must be set up as Free Zone. The Omanis wasted 10 years debating this point. It is simple; no foreign trader or industrialist will pay you any taxes if they intend to export those goods. Don't repeat this mistake in Lamu. Privatise.
Salalah Port is an actively traded, publicly listed company on the Muscat Stock Exchange with APM, government, pension funds and the public as shareholders.
A publicly listed company is forced to publish its accounts quarterly, which leads to transparency and public accountability. Look at Safaricom. Kenyans have this misguided obsession with owning our own national assets.
What is important is how efficient and profitable those assets are. Richard Branson, who owns the Virgin Group, does not own a single asset, yet Virgin runs airlines, trains, hotels and telecoms.
For Lamu to be internationally competitive, we need to have scale. Three berths won't cut it and we don't have the money to build the 30 berths. Like Salalah, let us tap into the private sector and our pension funds.
We need professional management operating with world class standards. Our managers are continuously handicapped by political interference. The port is a critical business and must be run efficiently as a business.
There are local social and political issues to address. At the launch of this project, President Mwai Kibaki promised 1,000 scholarships to local youths, but so far only 400 have been taken from Lamu.
The level of education is still low and if local leaders are not careful enough to up their game, Lamu people will be left behind.
Lamu already has the lowest budget in the country, and this is not likely to be revised until the 2029 census.
Meanwhile, nearly 1 million people will flow into Lamu demanding services. Opportunity brings its own challenges too. Let's pause for thought.