Poor performers should not be made to feel less superior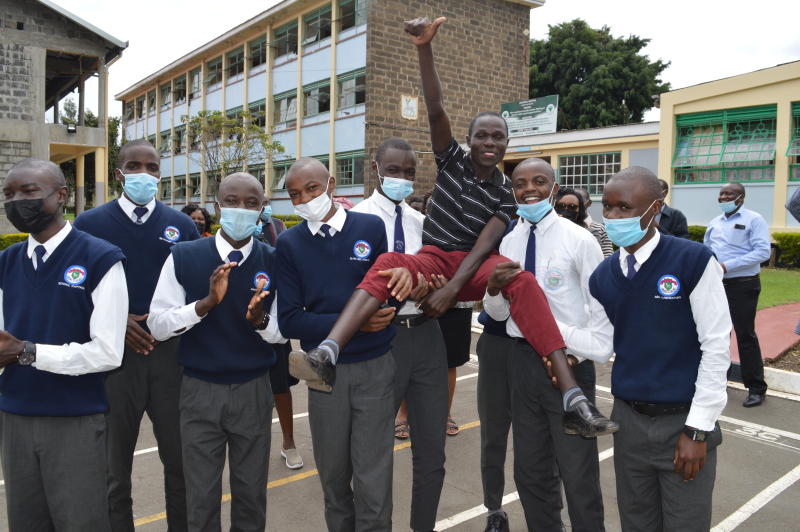 The pomp and dance for 2020 KCSE examination results meant well for the students who excelled.
Congratulations! Some worked hard, and rightly deserve reward. For others, Lady Luck passed by at the hour of need to give them the confidence they needed, the health of mind and body so crucial to writing exams and perhaps, just perhaps, to offer that mysterious power that students pray for as they enter the homestretch of years of learning.
No wonder then, media have mostly covered successful candidates with so much passion. Photographs of the little angels lit with excitement have been on TV, newspapers and social media platforms. Once in a while the plight of those who did not perform well is left to columnists to throw in a favourable word for them.
Some media houses went the extra mile to propose ranking of schools, arguably, because the thrill of competition – quite negative in our case – somewhat excites both students and parents. Well, in the past seven weeks, I have been involved in a programme on Child Identity Formation (CIF) in which we examined, among others, factors that differentiate the character of one child from another, particularly teenagers – majority of whom fall in the category of those who received their KCSE results. Here is the good news and then, sorry the bad news.
A measured reward to a child who performs well is in order. Exaggerations of any kind simply drive the child from knowing that learning is for life to erroneously internalising that rewards must be part of any successful attempt in life. The danger here lies in a child proceeding to University where there is no one celebrating brilliance in the same way it was done in for KCPE and KCSE.
The ones considered average may have better grasp of higher education concepts. In reality, every child who has, and is in the right condition, performs well. Celebrations can create an illusion in a bright child that in effect becomes the beginning of the intellectual downfall of an otherwise intelligent child.
Upon completion of higher education, the child who has been celebrated shoulder high, could very well be lucky throughout life and get employers who reward hard work and celebrate achievements. But, for most of us, life is a bit cruel and less pompous. Our bosses do not always reward individual achievements. The children growing up thinking that individual achievements are rewarded will be disillusioned to learn that workmates, unlike peers in school, could plot to throw someone out of a job.
Now, the child who was never celebrated because the results were not exciting to the community could have been ill at the time of exam, tribal attacks could have hit the neighbourhood and so forth. Consequently, as they gather themselves from the shame of being unrecognised in their homes and villages, either grow knowing that life is cruel and so give up or pick themselves up and learn to create opportunities for their lives regardless of what society might think of their academic performance.
Each child is unique and must be treated in neither extreme of being either exceptional or daft. The culture of celebrating exam results is no different from the way we hold homecoming parties for election winners. Winners in schools deserve just moderate rewards that do not demean others. Most importantly, individualised attention to every child pays a thousand fold.
Dr Mokua is Executive Director, Loyola Centre for Media and Communications