Was independence the worst mistake in Kenya's history?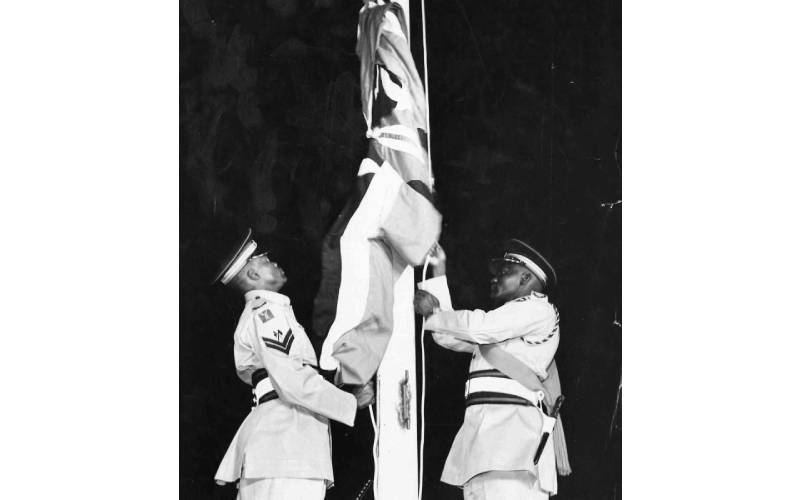 In his award-winning seminal essay, 'The worst mistake in the history of the human race', Jared Diamond argued that in transiting from hunting-and-gathering to agriculture-based production, humans committed their most cardinal error. He points out that "with agriculture came the gross social and sexual inequalities, diseases despotism and injustice that curse our existence."
We make a similar considered claim which some might find preposterous: That the worst mistake that ever happened to Kenya is when she obtained independence in 1963. Many contemporary scholarly viewpoints insist that in Africa, colonial rule indeed brought great improvements in economic development, long-term health and well-being, and that, without any plausible counterfactual evidence, Africa is poorer today than when it was colonised.
From antiquity to the birth of modern African nations, global history has largely been created by narratives of subjugated peoples seeking emancipation and self-determination, sometimes at a very high cost in human life. One would have expected these bitter formative experiences to make the fruit of independence much sweeter and highly treasured. However, it seems that at some point, the independence dream morphed into a veritable nightmare. Most newly independent African states have gradually emerged as ravenous, disorganised, ill-fated and self-centred entities.
For instance, each time you pass through Nakuru, once the cleanest town in East Africa, it is hard not to notice how the dilapidated railway station, among other colonial architecture, lies in ruins of rusted metal and debris, and how it has been defaced by vandals. The once vibrant station is a statement of hopelessness and despondency.
In stark contrast, colonial rule was arguably quite orderly, responsive, selfless and tribeless. It had a long-term vision for development as evidenced by the fact that for a very long time, this country has depended on the intact railway line as left by the colonialists.
To make it worse, since independence, Kenyans have endured the bitter experience of being ruled by regimes which have shown scant respect for human rights, the rule of law, social justice, transparency, accountability and other trends of democracy. The ubiquitous distinction of these regimes has been run-away corruption, authoritarian rule, ethnicity, violence, and brutal records of inhumane laws, harassment, imprisonment, torture and other forms of oppression.
Indeed, this country has witnessed an extensive and disturbing history of politically motivated state terrorism for which there has never been any form of official acknowledgement or apology. Instead, we have adopted a collective nationalist narrative that silences alternative public memories, preferring a one-sided history of extolling our achievements and our leaders. The infamous moniker used to describe Kenyans as suffering from selective amnesia seems true after all. We select the kind of history- mostly the sanitised version – that we want narrated to us and reject what we do not want to hear.
Amidst the growing public controversy over historical injustices, there is a dire need for the honest and real righting of historical wrongs that challenge established models of legal responsibility and corrective justice, something that the infamous TJRC never attempted to do. We need nuanced, historically grounded, and critical perspective national narratives lest we end up repeating the same mistakes of the past again. As we have pointed out in this column before, all conditions that brought about the 2007 post-election violence are in place today.
Unfortunately very few Kenyans have a genuine sense of history, preferring, like the little anecdotal monkey to see, hear or tell no evil. Each year we commemorate our independence with remarkable pomp, yet, we lack genuine reflection on the role of collective memory and history in our nation building. When the authentic history of the nation is not available to citizens, the many monuments we erect may never bring about the much desired patriotism. There is distinctly more patriotism among citizens of countries, such as the USA, which have made study of national history compulsory across all careers.
That is why foreigners look at us as a people not best suited to be custodians of our own heritage and wealth, and also why this country is so poorly managed in almost every level of leadership. It has been said that a nation without a past is a lost nation, and a people without a past is a people without a soul. Bethuel Kiplagat once expressed it well when he said: "We have both ugly and inspiring history."
Therefore, redressing past wrongs would essential to establishing conditions of justice in a society scarred by the enduring and pervasive effects of those wrongs.