Opinion: Defining a crowd according to Raila Odinga standards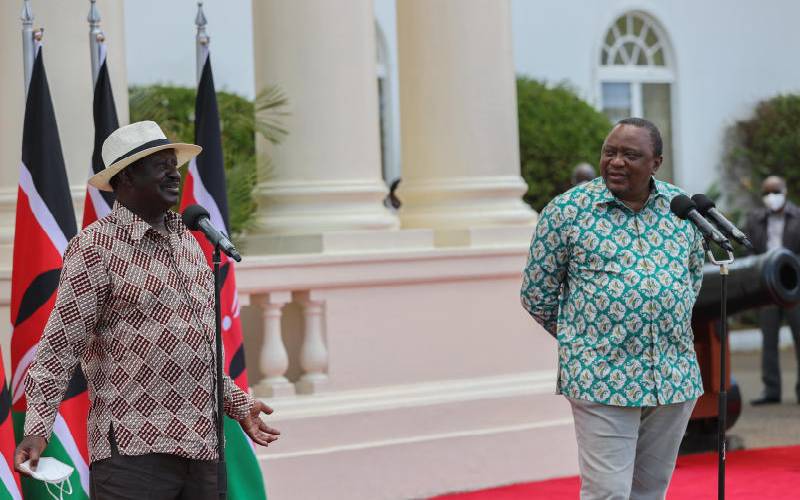 It must be a big sigh of relief for many Kenyans to see former Prime Minister Raila Odinga aka Baba back on his feet again. This is after he went public about contracting Covid-19 on March 11, 2021.
After a few weeks away from the public, Baba is back! Today, he accompanied President Uhuru Kenyatta on a tour of various development projects in Nairobi County that included the Green Park Bus Terminus at the Railways Club.
From the body language, President Uhuru must be among the people thrilled to have Baba back. It is now safe to say that Uhuru really missed his brother. This must explain why immediately doctors declared Raila Covid-19 free, Uhuru wasted no time. He visited Raila's Karen home on the evening of Wednesday, March 31 for a chit-chat.
Come Friday morning April 1, Raila drove to State House and the two, cameras in tow went out to inspect development projects in Nairobi and Kajiado counties. The duo was clad in African print shirts. They later returned to State House and addressed the nation together as if to say, Baba is back – strong and sound!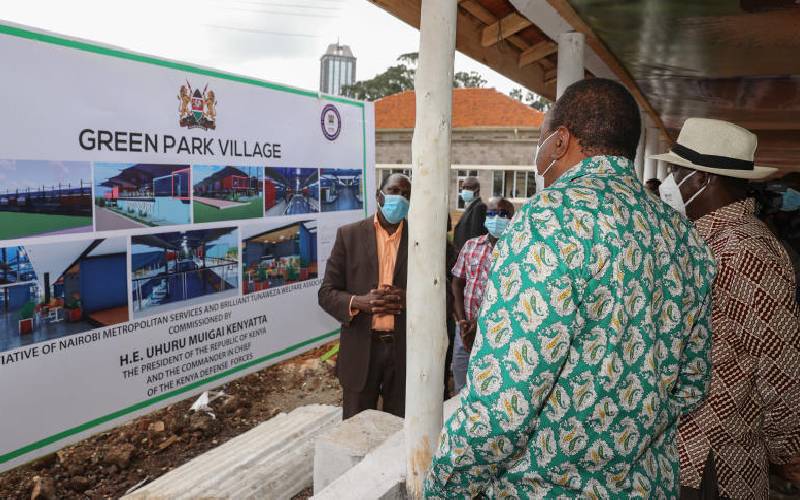 When Raila spoke from State House, he thanked Kenyans for wishing him well while he was indisposed. But the one thing that has everyone talking is Raila's comment that he does not understand how he contracted Covid-19, yet he had been careful to avoid crowds.
What did Raila mean by a crowd?
Following his statement, many Kenyans have clearly not understood Raila's comment. The interwebs is awash with memes and pictures mocking the former Prime Minister.
Why don't Kenyans believe Baba when he says he has been avoiding crowds for some time now?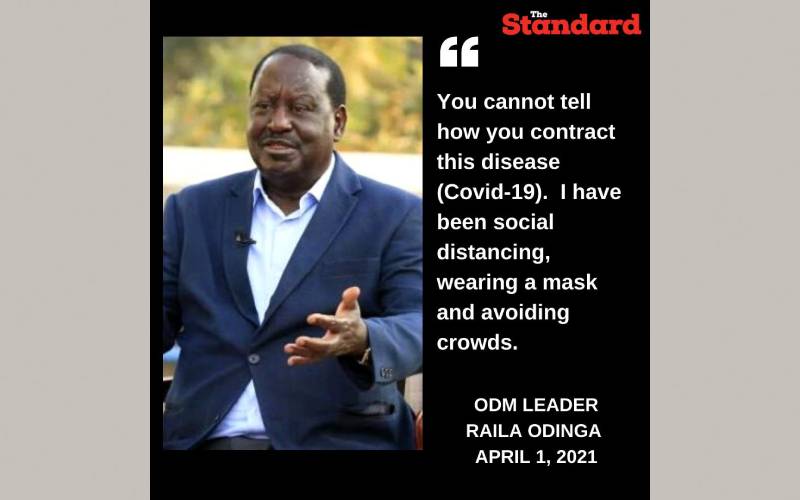 You know, Baba is not your average politician. We are talking about Raila Amolo Odinga – Baba – Tinga, the Enigma! The only politician in Kenya who doesn't require any effort to fill Uhuru Park with a CROWD. A sea of humans who will be chanting Baba in response to every statement he makes. I am sure you know what I am talking about. Baba attracted a CROWD! Yes, that is what I mean.
How come Kenyans cannot believe Raila? When is the last time you saw him addressing a CROWD?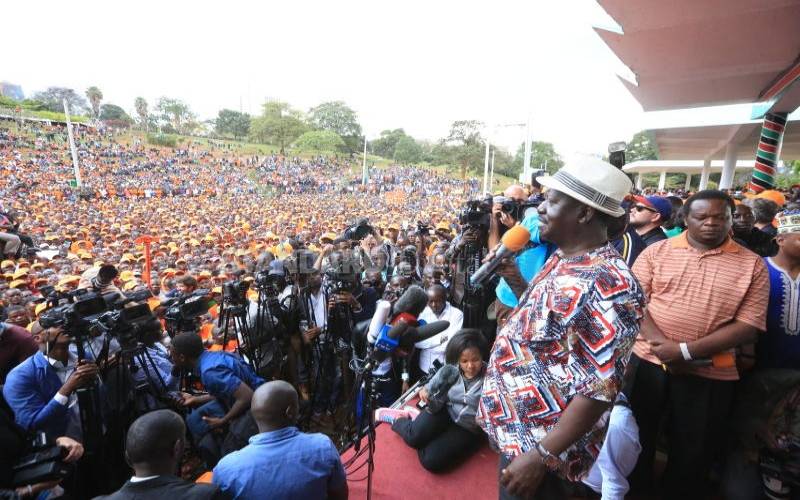 I will use an illustration to drive my point home. In my community, most men will say they slept hungry because they ate rice and beans for dinner. Rice and beans – no matter the quantity, is like eating a snack. If it is not ugali, it is not food.
Dear Kenyans, if you understand the "sleeping hungry" statement, how can you fail to understand what Baba means when he says he has been avoiding crowds?
When did you last see Baba with a group of people that would pass as a crowd? A real crowd by Baba standards? Do you now want to convince Baba that those few people he has been meeting in the last few months can be described as a crowd? No. Not by Baba standards! Perhaps going by other people's standards.
Since we all love Baba, let's help him – because we don't want him to get Covid-19 again.
Baba, this is the thing, avoid people and social distance. People, in this case, means more than one person – of course, there are those who offer you essential services. Those are important to you. Just remember to wash your hands, sanitize and keep social distance.
On a serious note, let me confess that I am one of those who are very happy to see Baba back beaming with life and roaring as usual. The news of Baba down with the Coronavirus was driving many of us to the edge. Welcome back Baba!