Should BBI funds be used in fight against Covid-19?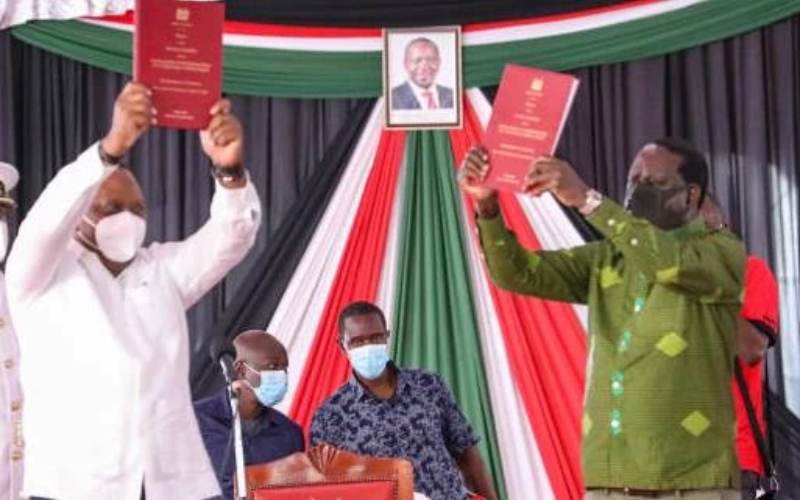 Yes, the referendum can wait. Let's face it; we got it all wrong from the onset. As a young patriotic Kenyan citizen, I have felt the effects of Covid-19; schools closed, the economy is struggling, we lost jobs, taxation went up, yet 'reggae' was the order of the day.
This week, Health CS Mutahi Kagwe indicated that oxygen cylinders were missing in health facilities, ICU beds were full, yet daily positivity rates went higher. The National Treasury has allocated Sh14 billion for the BBI referendum, but that can wait.
The said allocation can be redirected to fight Covid-19. We can begin by 'masking up' and vaccinating our people. The same way we fought the spread of HIV/Aids through the issuance of free condoms, we can give Kenyans free masks and offer hand washing equipment. The government should create awareness on curbing the spread of Covid and offer doctors better terms.
The government should build more classes and accommodation facilities in addition to free masks and hand washing equipment. Whereas we recognise the importance of the concerns BBI seeks to address, it is my submission they are not urgent. The war against Covid-19 is urgent and important to the future generations of this country. The true measure of our patriotism as a Kenyan people shall be against our commitment to fight the spread of Covid-19. BBI referendum should be postponed.
Mr Opuru is the Head of Operations at Anyara Emukule Law and Justice Foundation in Busia.