Why GDP statistics aren't reliable enough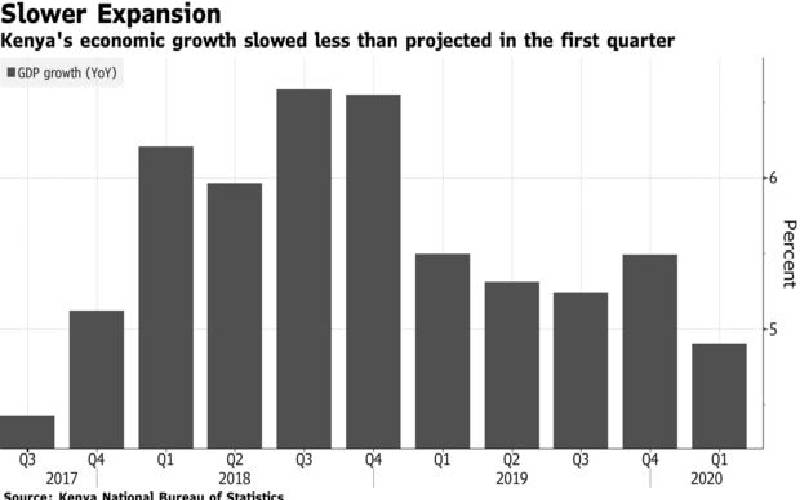 There was a time most business leaders would formulate their business projections based on a single economic report, which could easily be downloaded from the Internet.
The world has since changed, and it has become commonplace to find a remarkable disconnect between the economic performance captured by the official statistics and the business performance recorded by actual transactions.
Often this can breed confusion and tension within the ranks of an organisation, greatly weakening team spirit and morale of employees who, despite working extremely hard, are unable to meet the set business targets.
Moving forward, business leaders will need to have realistic expectations of the economy, which can only be achieved by frequent interaction with a broad set of economic and non-economic data sources, which need to be analysed through multiple lenses before being incorporated into the official business strategy.
Our understanding of the macroeconomic environment has fundamentally changed. Gone are the days when a single glance at GDP numbers could help someone draw conclusions on the health of the economy.
In Kenya's situation, there have been periods when economic growth has been recorded, but without the corresponding rise in job creation.
Part of this phenomenon can be attributed to the fact that economic growth in Kenya has been driven by public sector investments in areas such as infrastructure, while the private sector — which is the main engine of job creation, has continued to struggle.
What should therefore matter to the modern business leader is not the latest GDP statistics but the employment statistics across the country, broken down by gender, age and region. Only then can one have a strong picture of aggregate demand for goods and services.
Beyond having a deeper appreciation of the macroeconomic conditions of the country, business leaders will also need to develop a fresh understanding of factors affecting households.
As the Covid-19 pandemic led to a wave of job losses, household incomes dropped substantially, leading to changes in spending and consumption patterns that will persist well beyond the pandemic.
The hospitality industry, for example, will need to reinvent itself to attract consumers who have discovered they can save quite a bit by simply consuming the same products from the comfort of their home.
Gyms will need to be creative to entice back clients who have discovered the joy of doing outdoor workouts which also happens to be cheaper. No single economic report can capture these fundamental changes in household preferences, yet each of them will have a significant impact on the future of many businesses.
But the ultimate test for the modern business leader will be in his or her ability to use historical business data to draw real economic insights. Most companies sit on decades' worth of precious data which can generate a powerful understanding of business and economic dynamics.
In situations where businesses rely on technological platforms, the benefits are even greater given that real-time data can be accessed to provide a glimpse into the level of consumer demand and the state of prices.
Such market intelligence can help a business develop the right products, deploy the best marketing campaign and reach the desired target market.
New economy
Finally, any attempt by business leaders to make sense of the new economy can be greatly aided by reading about economic principles from past thinkers. Adams Smith's Wealth of Nations has been frequently cited as a useful framework for understanding the foundations of the free market.
Daniel Kahneman's Thinking, Fast and Slow has been regarded as a great pointer to the future of behavioural economics, while Milton Friedman's Capitalism and Freedom provides a clear picture of the intimate relationship between economics and politics.
In this regard, while modern business leaders are facing the most unpredictable economic period in recent memory, they also have more tools to analyse, dissect and unpack the economic and business environment and make the best possible decisions for their organisations and societies.
These are unprecedented times, and the country's economy is caught between finding a recovery path out of the pandemic and preparing for a major election next year.
Business leaders will be required to exercise great wisdom in their decision-making.
Mr Gichinga is Chief Economist at Mentoria Economics