Let Africa unleash its science and own healthcare solutions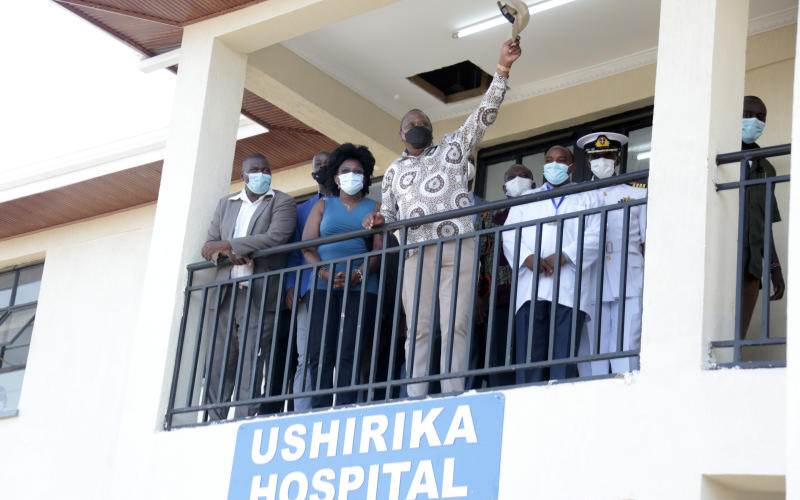 African leaders have publicly recognised the importance of investing in research and development (R&D). In 2007, the AU Heads of State summit endorsed a target to allocate one per cent of their GDP to R&D. In 2018, ten African heads of state and government committed to increasing investments in education, science and technology. The leaders have also drawn up a continental blueprint for science, the African Union's Science, Technology and Innovation Strategy for Africa (STISA 2024) and adopted the Sustainable Development Goals and the African Union's Agenda 2063, both of which recognise the importance of investing in science, technology and innovation.
However, progress towards these targets has been woefully slow, according to the 2019 African Innovation Outlook report. African countries continue to lag behind in funding domestic science due to limited resources. Thus the continent over-relies on standard trickle-down model to tackle health challenges in lieu of home-grown innovations with better odds of success: governments are often key stakeholders and funders thus more willing to include them in national policies for scale-up, they receive faster regulatory approval since trials are done locally, eliminating requirements for external policy endorsement or pre-qualification, convincing policy makers, experts, and healthcare workers about them is easy as they aren't received with skepticism, unlike foreign products which are often seen as being 'pushed' by external donors, cost of goods, labour and manufacturing are substantially lower in Africa, with few distributors and intermediaries needed, as manufacturing can leverage generic companies and economies of scale. Such innovations go through shorter supply chain and are usually designed with local conditions and end-users in mind.
In this context, Africa mustn't focus on how the pandemic has strained health care budgets that were already tight, but tap into an invaluable opportunity it has presented us to set the right priorities, unleash the power of African science, and support creative, sustainable and appropriate research projects that are based on the reality on the ground.
Our ability to create sustainable and efficient health systems will depend largely on our capacity to invent, deploy and scale-up solutions that are sensitive and appropriate for local communities. By having experience with challenges on-the-ground, our entrepreneurs and scientists are well-positioned to address the needs of communities, while considering the existing structural, cultural and political nuances.
Local healthcare innovations also drive the economy by promoting opportunities for growth, jobs and finance, potentially providing new paths out of poverty for millions. We must encourage impactful African-based innovations by leveraging the existing key enablers, including digital technology, research/scientific capacity, local innovators and innovative financing.
In Africa, poverty and low access to adequate sanitation drive a high demand for healthcare services but the limited infrastructure restricts supply. In this context, smart innovations that apply existing platforms in a local context could provide better access to wider population. Using technology to raise a healthy generation not only fosters economic and social stability but also presents the chance to gather valuable data for advancing research of new methods to better monitor, treat and support patients.
Our continent is the most diverse genetic landmass on earth and the largest data provider for research across the globe, yet few researchers thrive locally. Africa reportedly carries 25 per cent of the global disease burden, but only produces two per cent of the global research output.
By laying the groundwork for continued scientific study, we can encourage international and local support for R&D of scientific discoveries. A robust research landscape also fuels growth in new treatments which are suited to locals. Intensive efforts in research and science can serve as powerful tools in development of new ideas, treatments and vaccines.
The private sector plays a significant role in spearheading innovations across Africa. In addition to providing capital investment, businesses can share strategic logistics and marketing expertise, source from local distributors and assess the scalability of projects. To ensure solutions are scalable, sustainable and impactful, governments, businesses, academics and NGOs must all bring their respective strengths to the table. Further, local and international capacities should be combined in advocacy, fundraising, business expertise, scientific knowledge and data, holistic and integrated solutions for larger positive impact.
Instilling a culture of innovation is a promising way to propel efforts to eradicate diseases and improve health. Future entrepreneurs should be empowered to invent new solutions with the potential to create a lasting impact on at-risk communities.
-The writer is a Global Fellow at MWI