No winner in hustler, dynasty war of words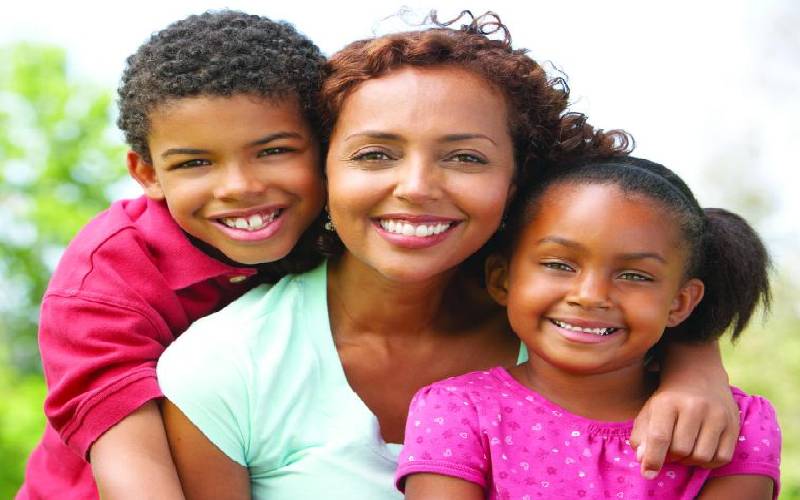 My six-year-old does not have a filter. She loves her adjectives and is not afraid to use them.
She laughs at my "big, fat, tummy", pokes fun at my "huge bum", covers her mouth because of my "super stinky breath", and tells her little friends about my "jiggly boobies", but I still love her.
Even when she says I'm bossy. When she calls me lazy. Says I sleep all the time. And accuses me of sitting on my huge bum all day as the housie does all the work.
"All you do is type and type and type, mama. It's not fair that Judy has to work, and work and work!"
I brought this child into this world, and it's too bad I can't take her out. I'm not trying to catch a case so I've got to love her when she says things like, "I know you can't run fast, mama. I'm way faster", or "My friend's mama is much nicer than you", and "You never share anything with me".
She has an inbuilt GPS system that leads her straight to my last nerve multiple times a day, but I can handle it because in my house I'm the dynasty. I call all the shots whether my daughter thinks so or not.
I have all the money and all the power. She can strut around feeling like she's flexing her domestic muscle but every right she exercises is pre-approved by my system. I have a plan, and colourful adjectives notwithstanding, she fits into it.
My way
Which is not to say that we don't discuss things; that we don't examine the deep state of our being and think about how to move our household forward. We do.
Every time there is a big decision to be made I put the matter on the table and listen to what she has to say.
But when it comes down to it, I'm not going to let her decide how to live her life. Because 'kwa ground, mimi ni dynasty'. It's my way or the hard way. No ifs, buts, or maybes.
Which of course has left my daughter no choice but to become a hustler. This little madam can hustle like the best of them; there is nothing that my daughter will not leverage to meet her short, medium, and long-term goals.
Take a quick survey and help us improve our website
Take a survey
Like every child, her idea of heaven is getting what she wants when she wants it, and she's always willing to negotiate for her ticket to Nirvana.
She'll do her homework if it means she can have a lollipop, clean up after herself if it means she can go with mama to the supermarket, and wake up on time if she can watch YouTube videos after class.
But problems arise when talks between Mama Dynasty and Toto Hustler collapse; when these two entities have two separate and incompatible goals.
For instance, the hustler may want to go swimming and the dynasty may want to sit on her huge bum and be lazy all day long.
Mama Dynasty will get her way because she holds all the power and all the money, and Toto Hustler will skulk off into a corner to plan an insurrection -- typically with like-minded neighbourhood friends.
Her face
And so, while I'm rubbing my big, fat tummy, being all lazy and stuff, my child devises a plan to fill every basin in the compound with water.
She then invites all her pals – both big and small – to splash around in the mini pools.
I get jarred awake by the bubbling sound of water running over and plastic splintering like fireworks on New Year's Eve.
I rush outside ready to read the riot act but quickly realise that carnage of this nature will require more than a stern word.
I find myself picking bits of the bucket out of the grass with the soundtrack of empty taps hissing in my ears, as the little hustler looks on with a poorly disguised smirk on her face.
At that moment, I realise that even though I have the keys to the kingdom, my little smart-ass is the kingdom and she can decide to mess with the locks at any time.
It might be years before she has the wherewithal to kick me off the throne, but she can certainly raise a ruckus in the interim. She can certainly take the status quo and make her presence felt.
Raise your hand if you know someone in this here Republic who is breaking buckets, wasting water, and giving the establishment the finger as we speak. I'll wait.
Ms Masiga is Peace and Security editor, The Conversation