Love, Valentine's and many men's dilemma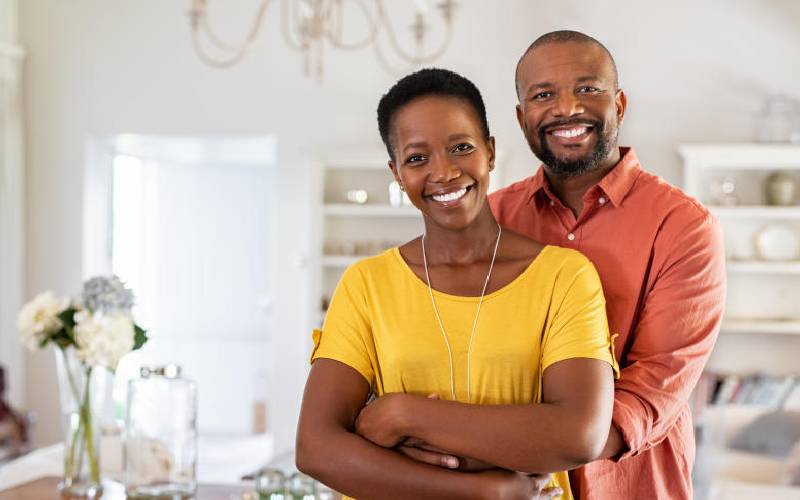 I have a serious problem. I am increasingly getting confused about love. My culture does not encourage me to openly show love to my woman. That is supposed to be a private affair between a man and a woman. I can show my children love and affection, but an open show of affection to a woman is suspect. Western culture has confused us on this whole notion of love.
I know my parents love each other, but after almost 60 years of marriage, I have never heard my father declaring his love for my mother. If we heard him telling my mum, "I love you'' we would all crack up, not because we don't believe him, but because it would be so unnatural and out of character.
I am expected to keep telling my wife that I love her every time I see her or speak to her on phone. We have come to accept that as the norm. How did we get here? Do I need to keep telling my wife that I love her? Do I need to close every phone call with a statement "I love you"? It sounds so fake.
Love is my commitment that I will always be there in good and bad times. I will be there if you are in hospital and I will be there for all interminable family events because that is a statement that we are a couple and we belong together.
That is my statement of love. Do I need to say more? Yes, I will also provide, and I will help with the family, both mine, yours and the extended. That is love.
I have a foreign friend who has a loyal wife and a faithful girlfriend.
Over time, she crossed the boundary from girlfriend to something a lot more. So I asked him whether he was being fair to both women. He gave me his version on the difference between "loyalty" and "faithfulness".
He declared his absolute loyalty to his wife and family and said that he would never dream of depriving them of anything in material and emotional support.
Many men deprive their families of essentials and the quality of life they are entitled to because they spend more trying to impress the "other woman". This denial to their families is disloyalty and unfairness.
He accepted that he was being unfaithful to his wife – but not his family. His personal relationship and loyalty to his wife was a contract with her only. Sometimes relationships are diluted over time, but that is not a good enough excuse to end a marriage.
Marriage is too important an institution to abandon simply because of a new more exciting relationship. How about the rights of the girlfriend? Would he accept the same philosophical arrangement between loyalty and faithfulness? He didn't want to answer!
American writer Erica Jong wrote a famous novel in the early 1980s called "Fear of flying" that described the challenges of modern marriage, which is under serious unrelenting pressure.
As much as we use religious pillars to support the institution, it is still under assault. In a later book called 'Fear of Fifty', which she wrote as she entered her 50s, she described divorce as a "rite of passage for our generation". How and why?
Marriage roles are changing, yet the expectations remain the same. The challenge is to come to terms with new realities and calibrate traditional expectations.
Men were expected to work and provide. These days many women work and provide more than the "man of the house." She is then called a strong woman.
High five
The stereotype of the "strong woman" is distorted. This woman who provides for her family, depends on herself and runs her household after a hard day's work will not take nonsense from some nincompoop simply because he wears trousers.
In a way, the modern woman is the strong working woman who works for her money, is harassed on the same matatu and faces the same workplace challenges as her husband.
Do you think she will come home and take nonsense from you? Instead, give her a high five!
I write this essay acutely aware that one day my daughters will read it. What will they think? Am I encouraging them to tolerate unfaithfulness? Not at all.
They too will have to come to terms that love is a changing dynamic and they will have to be realistic about expectations and that being told or telling their spouse "I love you" is not enough.
Evolve and grow with your partner. Love will change with the seasons and hot will turn to cold and cold to hot.
They too will have to come to terms with all the changes in life. As you celebrate this Valentine's Day, please reflect on this.
Mr Shahbal is chairman of Gulf Group of [email protected]