Tap L. Victoria cruise tourism potential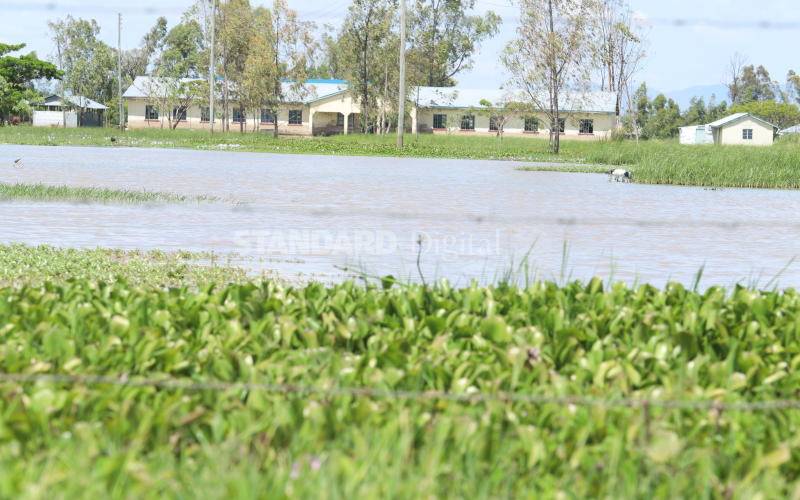 Lake Victoria, the largest fresh water lake in Africa and second largest in the world, is the pride of Africa. It is also the largest tropical lake in the world with a surface area of 78,000 square kilometres.
The lake borders Tanzania, which has 51 per cent of surface area, Uganda with 43 per cent and Kenya at 6 per cent.
Lake Victoria has the potential to boost cruise tourism in the region by generating employment, earning the three countries foreign currency, social benefits to host destinations, promoting global community and also promoting international understanding and peace.
Cruise tourism is a luxurious form of travelling on voyage, offering one or more glamorous ports of call. This form of tourism involves an all-inclusive holiday of at least 48 hours with a specific itinerary.
It is seen as a potential growth enabler for the tourism industry as whole.
This is because it encompasses a wide range of activities, facilities and amenities, making water travel much more comfortable and enjoyable.
Cruise tourism is also considered the greatest exponent of mass tourism and a tourism sector that has been rapidly growing in the recent past.
East Africa has potential for cruise tourism but it has been slow to benefit the region through the main ports: Kisumu in Kenya; Mwanza, Musoma, Bukoba in Tanzania and Entebbe, Port Bell and Jinja in Uganda.
The growth of cruise tourism requires different management solutions from the entire value chain in East Africa.
The management solutions include fostering holistic, integrated actions involving international agencies, cruise line operators and host communities; reducing impact of cruise activities for the sake of protecting the destination; raising environmental awareness of passengers and sharing profits equitably between cruise line operators and destination communities.
Besides, non-governmental organisations and other interests groups should play the part of influencing legislative processes on the issues of sustainability since cruise tourism has both positive and negative impacts.
Cruise tourism requires complex infrastructure, regulations and logistics. Each country should therefore put in greater investment and expertise in order to meet the requirements.
Destination managers should undertake introspective and participation assessment that ensures all the stakeholders' benefit from cruise tourism are maximised while minimising costs.
This is because behind every organised cruise tourism there is value chain comprising: One, cruise passengers who are the primary stakeholders. Two. distribution channels – representing a vital link of cruise tourism and a significant portion of its economic activity. The distribution channels of cruise tourism include travel agencies, tour operators and marketing vehicles.
Three, cruise lines, the central component of the cruise passengers' experience and the tour packaging of cruise itineraries through distribution channels.
Four, cruise destination – the most important players in cruise tourism are the destinations themselves and the host communities.
Entities that play a role at the destination level include cruise terminals, government agencies involved in arrival and departure of visitors, shore excursion operators, host communities, heritage sites, local attractions and activities, and the suppliers of cruise ships while in port.
Five, ground transportation – transport providers, such as taxis, buses and local transit utilised by cruise passengers. Six, activities, attractions and sites – they collectively provide a major component of the visitor's experience and a destination's marketing content. Seven, local communities and heritage – the destination's inhabitants, local communities and intangible cultural heritage play a role at the end of the value chain.
Economic contributions
Mapping the value chain is an important first step in understanding the full scope of needs to develop capacity for receiving cruise passengers.
This is because tourists visit a destination due to its attractive natural products and cultural heritage, not because of the cruise terminal.
Each entity within East Africa should therefore focus on giving visitors spectacular and memorable experiences.
Kenya, Tanzania and Uganda should focus on starting cruise tourism dialogue and tackling issues such as consolidating, standard itineraries, easing visa restrictions, fine tuning logistics for handling people at the ports, increasing regional source markets, resolving generic policies and building awareness of cruising as a tourism product.
There is no doubt that cruise tourism can generate economic contributions to tourism destinations since it is characterised by bringing large number of tourists to such destinations.
-Ms Kimeto is a tourism lecturer at University of Kabianga