Let's see what cards life deals us in 2021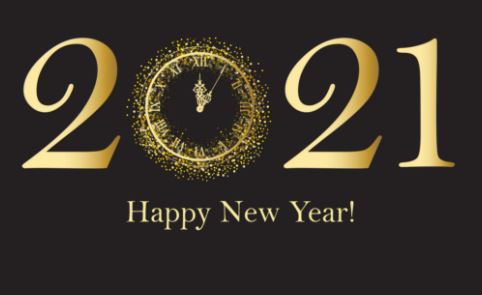 Oh life's a toil/And love is a trouble/beauty will fade/and riches will flee/wages will dwindle and prices will double/and nothing is as I would wish it to be.
Happy New Year!
This being my last column of 2020, I thought more reflective writing would suffice. Amid the crippling coronavirus pandemic, life goes on. These lines from an 1852 poem; The Housewife's Lament paint a picture of the circumstances daily living in 2020. It is as true as it was nearly 200 years ago. There are so many classes on work-life balance than any time and the refrain "so much work to do, for little or no pay" is so common.
Even with automation and explosion in information technology (Internet and the mobile phone), life still feels dreary and meaningless for many. In many instances, it has felt as though the world has been robbed of the milk of humanness. The invention of the microwave, the washing machine and the dishwasher hasn't made life any better for the housewife or career woman. Most feel like the household drudge. Whereas there is more wealth generated than ever globally, in many parts of the world, there is evidence that life has gotten miserable for millions of others with the people frequently existing in worse conditions of poverty and destitution than a decade ago.
Meanwhile, entitlement, hypocrisy is bringing out the worst in democracy as the dictatorship of the proletariat repeatedly hands over power to a few averse to the genius of compromise and trade-offs, the hallmark of democracy.
"There's nothing that lasts us/but trouble and dirt…" Is the poem's sad conclusion.
As if man didn't have enough trouble already, coronavirus struck in March. With over a million deaths, and tens of millions of more others infected, the world has been turned upside down. In July, the World Bank feared that the world economy would shrink by up to 7 per cent in 2020 as a wave of lockdowns, business closures, lay-offs, morbidity, quarantine and social distancing laid to waste much efforts to spread around the prosperity pie. "The pandemic is expected to plunge most countries into recession in 2020, with per capita income contracting in the largest fraction of countries globally since 1870," it warned then. Things still look gloomier now as they did then. And as the pandemic scythes through the population there is concern about what that means to years of investing vast sums of money in stem-cell research, regenerative medicine, biomedical technology and genomics that have transformed how humans address suffering from sickness, ageing and death. And despite the discovery of a Covid-19 vaccine, there is much road to travel especially for us in Africa despite low fatality.
Covid-19 is undermining global interconnectedness the defining credo of the 21st century. Most importantly, it is testing belief in faith and God and other objects like luck.
"Each player," Voltaire reminded us; "must accept the cards life deals him or her; but once they are in hand, he or she must decide alone how to play the cards in order to win the game."
In other words, tomorrow and 2021 is in our hands. How it will look like is up to us. But, haven't we been asked to worry less about tomorrow? (Mathew 6:34)
Those who profess Christianity (I, included) like to refer to the positivity in the teachings of Paul, the Apostle. The apostle Paul describes ways of "living above our circumstances," no matter what comes our way: "Be joyful in hope, patient in affliction, faithful in prayer."
Indeed, most of Christian teachings exhort followers to stop being manipulated by cirumstances. Those with God's favour, we are told, hardly worry about the unknown.
In God's presence: the poor are rich; the weak are strong; the blind can see; captives are set free; the brokenhearted shout for joy, because "the King of Glory is in the house".
As we prepare for 202I, I am comforted by the prospects tomorrow brings with it. Which brings me to X Ambassadors' popular 2015 song Renegades.
Long live the pioneers\ rebels and mutineers\go forth and have no fear\come close and lend an ear… And I say\Hey, hey-hey-hey \Livin' like we're renegades
All hail the underdogs\ all hail the new kids\all hail the outlaws\ it is our time to make amends\it's our time to break the rules… Let's begin.
The last century taught us that the future belongs to the underdogs, those who break the rules, the fearless... And so, 2021 in spite of all the gloom of 2020 still holds out great promise.
After all, Ecclesiastes reminds us that "the race is not to the swift, nor the battle to the strong, neither yet bread to the wise, nor yet riches to men of understanding, nor yet favour to men of skill; but time and chance happeneth to them all."
-The writer is an Associate Editor at The Standard