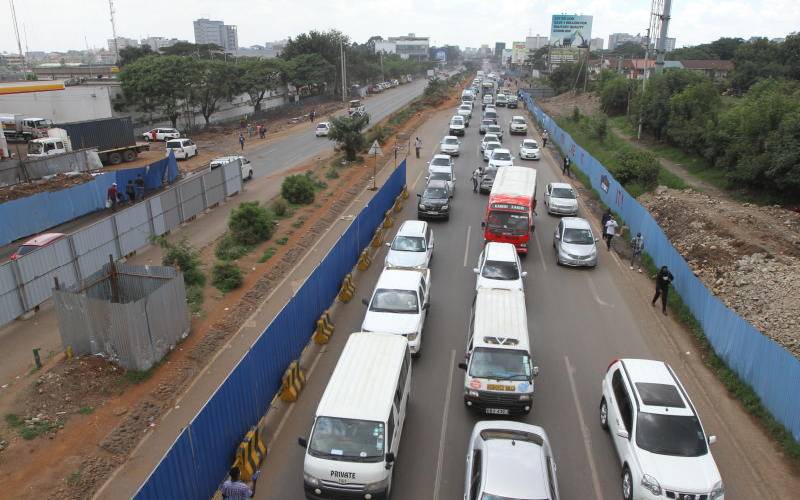 As a public vehicle user, I have come across practices that if not stopped, will reverse back gains made so far in fighting coronavirus. Kenyans are known to cut corners for selfish monetary gains, regardless of the risks we are exposing to ourselves and those near us.
Recently, while visiting my village of Namalenge in Kakamega County, aboard a famous shuttle that plies along Nairobi-Nakuru-Eldoret-Bungoma highway, I witnessed blunders that should be stopped immediately.
From Afya Centre booking offices, we left with the right number of passengers (seven) of the normal 14 that it normally carries. We paid Sh1,500 to Bungoma instead of the normal Sh1,000 and we started the journey well till we arrived at Burnt Forest, where we picked three passengers.
This denied us the comfort we had with good spacing on the empty seats we had put our bags and other items. From the facial expression on fellow passengers, they did not like it, but they just remained silent.
Read More
Again recently from Loitoktok in Kajiado County, the same happened with another matatu shuttle company. From Loitoktok town, we travelled with the right less numbers till we reached Machakos junction, where two more passengers were added.
This trend has become normal as matatu crew ignore social distancing rules and fill their vehicles with extra passengers after leaving the booking offices. This is sometimes done with or without their stage or booking officials knowing.
The money the crew get from extra passengers goes to their pockets and not the matatu company.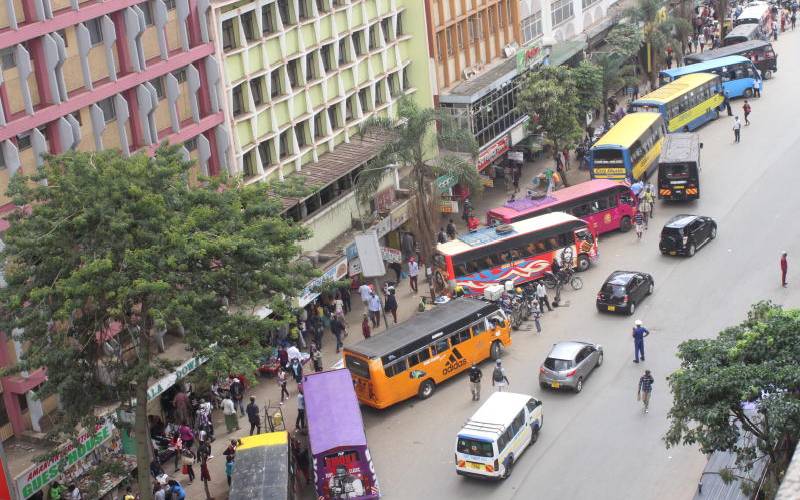 In some instances, passengers have refused giving space for the extras but most of the times, they just comply with the crew because they have few options. The worst thing is that when the matatu approaches police road blocks, the officers are bribed to look the other way.
The matatu companies have also stopped handwashing or sanitisers, leave alone temperature testing of passengers. The crew are also charging more for the journey, which get worse during the festivities.
When Covid-19 landed on our shores in March this year, public transport providers had to meet several requirements to be on the road. A few months later, the sector has relaxed yet Covid infections are rising steadily and the pandemic is still with us.
Police officers have also relaxed in implementing these measures and given matatu sector players a free hand to disrespect the regulations. Buying a thermo gun to be placed at matatu stages or booking offices should not be an expensive affair for the matatu companies or saccos raking in huge profits during this season.
A thermo gun each for long distance matatus that the driver can use is not a huge demand neither. For the passengers, it is time we also say no to the blatant disregard for safety measures. We should not move for space for anyone to sit near us because we don't know if they are infected or not.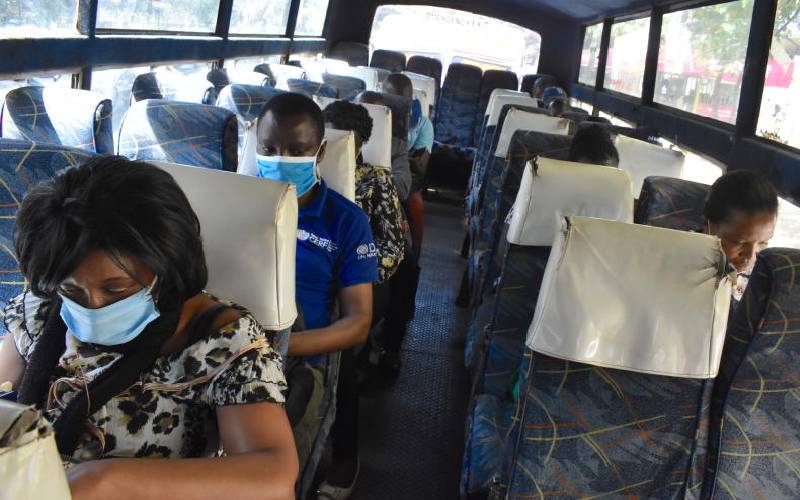 To passengers who force themselves into full vehicles, why are you risking your life? There is always another vehicle with an empty seat, wait for it. Furthermore, you will be causing discomfort to yourself and other passengers by forcing yourself into a full matatu.
Another shocking thing I came across is that there are some matatus working past the 10pm curfew. A driver of another shuttle company that I used while coming back from Western, revealed that there is night transport in their company.
"Night curfew was just announced on TV but on the road things are different. We bribe the night traffic police officers with Sh100 or even Sh50 and we pass comfortably along the road blocks. They say we give them 'coffee for the cold'," said the driver.
This Christmas season, health regulations will be abused just to make an extra coin for the matatu operators.
Police Inspector General Hilary Mutyambai and Interior Cabinet Secretary Fred Matiang'i should crack the whip on the corrupt police officers, who allow matatu crew to break all the rules in the book. Shuttle companies that habitually break the rules should have their operating licences revoked.
-The writer is a correspondent at The Standard. [email protected]