It is morality, not good legislation, that we lack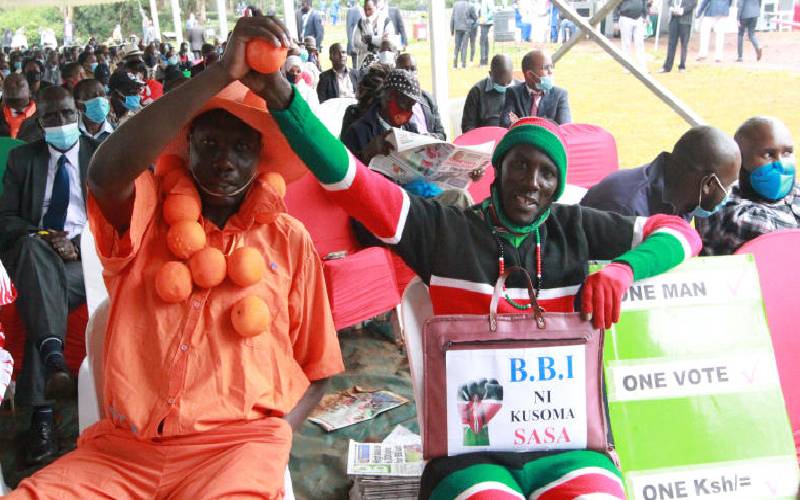 Eritrean President Isaias Afwerki rules without reference to parliament, or the judiciary. The country has never held elections, and its constitution has not been implemented. I wish I could then say that despite all these 'failings', it is still a great country to live in, but that's not the case. It's one of the most repressive states in the world, governed by an absolute authoritarian who's been in power for decades. Clearly, life without laws doesn't work that well. Thank God, that's not us. We have good laws here in Kenya.
Over the years, our legal framework has been pruned and polished with the view to becoming better suited for purpose. Great strides have been taken to create a legal system that responds to the needs of the people. One obvious example is the Sexual Offences Act, which was ably defended and promoted by Lady Justice Njoki Ndung'u.
Obviously, there are still some sneaky Acts; laws that were passed quietly to restrain the aspirations of an ever-demanding population. They include the infamous security laws and others that attempt to restrict freedoms of speech and expression – that have passed the current regime. You would expect that Kenya was well beyond the era of government control and repression. But here we are.
Thank God again that we have a functioning Judiciary and conscientious men and women who have not hesitated to challenge oppressive laws, rules, and guidelines. In fact, some provisions of the laws mentioned herein have been successfully challenged before the constitutional court.
Questions have also been raised about the usefulness and efficacy of the Sexual Offences Act, and there is no doubt that it will become fairer as judges review and interpret its provisions on a case-by-case basis.
The fuel that keeps Kenya's legal machine serviced and running is our constitution; a document which has gone through many iterations since the 1960s. The most recent re-determining of the country's supreme law happened after the post-election violence of 2007-2008. This culminated in a new document in 2010. A law which was hailed as one of the most progressive in the world. Yet, the folks in positions of leadership are still unhappy with it. So, here we are again.
Tinkering and tampering with the constitution to resolve, among others, the sticky issue of "divisive elections arising from electoral processes". And hey, there's nothing wrong with that. Divisive elections are an issue that we need to resolve as a nation. Indeed, it was the divisive election of 2007 that hastened the process towards the passing of the 2010 Constitution.
After the chaos of that poll, there would be no more dilly-dallying, or orange and banana-ing. Then came two more contested polls, the most recent of which brought us back full circle: Again, we're looking to change the supreme law to fix a broken electoral system. That, my friends, is at the heart of this grand bridge-building project.
With yesterday's launch of the BBI, the journey has already begun. We're on the road to yet another revised constitution to solve a problem that one, could be solved if we followed the laws we already have (such as those that criminalise election offences). Two, this is a problem that would be solved if leaders committed to doing the right thing. It's as simple as that.
In my considered opinion, we are creating an over-reliance on our constitution(s) to police the morality of men. We all know that theft is wrong, whether you're stealing a chicken or an election. We know it, they know it, everybody knows it. But we have embraced a socio-political culture that glorifies theft, especially when those doing the stealing are already rich and powerful.
The purpose of a constitution is to define what is lawful and unlawful, two things that can be entirely separate from what is right, and what is wrong. So, we are not suffering from a scarcity of legislation (most of which is good), we are suffering from a crisis of morality.
The divisiveness around elections will not be cured by a constitution that entrenches a bloated executive under the guise of inclusivity. There will always be people who feel that they are underrepresented in the power matrix.
So, the push and pull around elections will only be resolved when the 47 million feel seen, heard, and supported by a president, PM or whoever, who sees Kenyans as one tribe, and treats them as such. One who puts aside personal ambition for the sake of the country.
Ms Masiga is Peace and Security editor, The Conversation