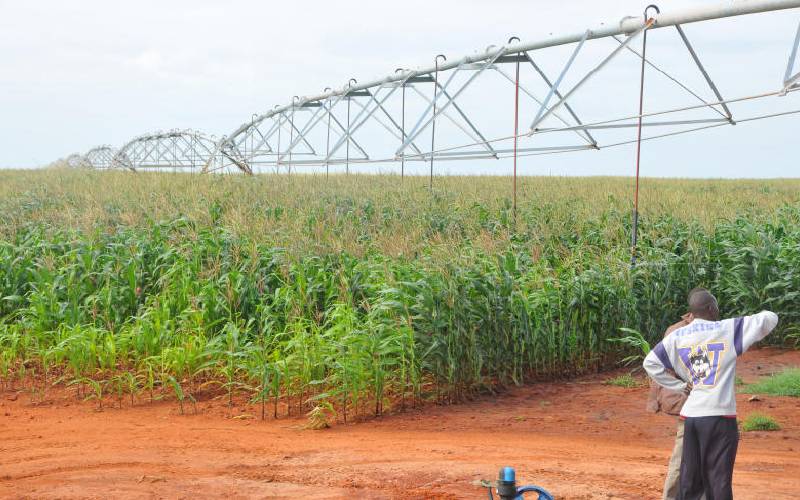 As the government strives to develop the country, it has also developed a dubious track record of failing to successfully implement large projects.
Successful delivery of multi-billion shilling projects such as the Thika superhighway is the exception rather than the rule. For example, it is in the public domain that the Managed Equipment Services project, Galana-Kulalu irrigation project, SGR, county projects such as the Nairobi BRT and dam projects such as Itare have experienced serious challenges.
A successful project is one that is completed, not only within the traditional project triple constraints of cost, time and quality or utility but which meets the long-term needs and expectations of target consumers.
Projects, unlike routine office or factory production work, are unique and consequently are associated with multiple unknowns, uncertainties, and contexts that, unfortunately, manifest themselves as risks.
Read More
Experience and extensive research have narrowed down the leading causes of project failure. The top cause is poor or the absence of formalised project management. The PMI's PMBOK® Guide defines project management as the application of knowledge, skills, tools, and techniques to project activities to meet the project requirements.
One study titled, Exploring the value of project management: Linking Project Management Performance and Project Success by Mir and Pinnington found that project management and its level of performance, project team competence and commitment and project governance were the biggest contributors to success or failure of a project.
Another research by Jacobson and Choi found that the most critical success factors were those that are constituent components of project management; the need for a clear objective, specific plans, open stakeholder communications, collaboration, project management expertise, risk management, and clear roles and responsibilities. It also found that for public projects, transparency, accountability, stakeholder involvement and political support are significant contributors to the success or failure of a project.
Closer home, research by Ofori found that the significant critical success factors for projects in Ghana were clarity of project mission and goals, effective communication, executive support; all the three being components of project management and availability of finances.
So why do public projects in Kenya fail? My personal argument, based on observation and media reports, is that causes of failure can broadly be classified into two: Poor or non-existent project management and endemic corruption.
This article is not about corruption and I do not intend to address it here. Suffice it to say that there have been claims that some public projects are conceived with varying extents of rent-seeking in mind. Obviously, such projects are doomed from the start.
The project management-related failures manifest themselves in several ways. The common ones include significantly long delays in procurement and completion, significant overpricing, economic unviability of the product, abandonment, rejection by consumers and low quality of the product.
It is inconceivable that this state of affairs, where a significant portion of our development budget, contributed by taxpayer, loans and aid is allowed to persist, yet its solution is readily available.
Both levels of government should utilise the project management expertise that already exists in the country. Every new project, and especially mega ones, should have a clearly defined governance structure that is accountable. The entire project life cycle should be managed on a daily basis by a dedicated professional (a PMI, PMP or a PRINCE 2 certified) project manager. The project manager should lead the procurement and take responsibility for the project's success or failure. Current unstructured, jua kali approaches must be stopped.
The national government should borrow a leaf from developed countries and put in place a disciplined approach to the implementation of large projects. Such an approach could take the form of a project implementation framework. Broadly, it would be based on an established and globally recognised project management body of knowledge and project management practices and could contain operational guidelines, minimum standards and implementation guidelines. Some elements of the framework would be centralised while others would be left to individual government entities, departments and counties to implement. That would enhance transparency, accountability and efficiency while stemming corruption.
Mr Njiru is business continuity, enterprise risk management and project management, consultant. @ed_njiru