Death is inevitable, we must all be ready for it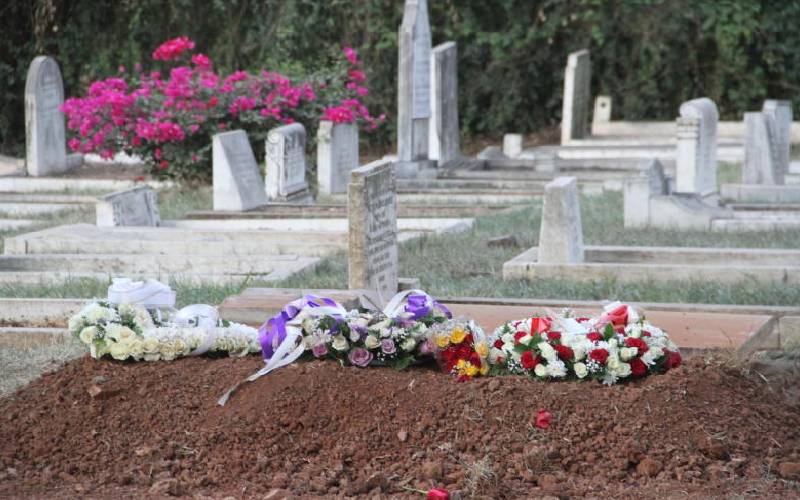 I buried a relative last week. As the body was being taken out of the house, I looked at the precious belongings that he was leaving behind, the detritus of his life. The death of a close relative is always a cause for reflection. Is this morbid? Perhaps. But death comes to all of us sooner or later.
The body is usually sent home to be cleaned and prepared per Islamic rituals. It is then wrapped in the sanda, the cheapest cotton material available. This is highly symbolic. Whether you are a king or pauper, the same cotton is used, signifying the equality of man. We all come into this world naked, and we all leave naked except for the same cheap cloth.
A simple coffin belonging to the mosque is used to carry the body to the back of the mosque. After the regular prayers, the Imam calls for the "body" to be brought to the front. Notice, he calls for "the body".
He doesn't call for the body of His Excellency or Mr or whatever title you had in your life. He doesn't even use your name. It is just "the body". The prayers for the dead does not last five minutes. There are no long eulogies or lamentations on why the deceased went too early or rather late. There are no long prayers or speeches at the graveyard. Such is the simplicity of Islamic funerals.
In Islam, we are encouraged to stay firm in faith when you leave everything behind. Return to your Lord with satisfaction that you have done what you could and that he is happy and satisfied with you.
The dawn
You must make peace with your God and leave with no regrets. The Holy Quran says: "O Soul that is in peace, return to your Lord, well pleased and pleasing to him. So enter amongst my servants and enter into my paradise." Holy Quran Sura 9:27. Symbolically, this advice on our sunsets is in a chapter called Fajr, which means the dawn or sunrise.
In Christianity, the most quoted verse during funerals is Timothy 4:7 that says: "I have fought the good fight, I have finished the race, I have kept the faith". Yet the line before this verse is more telling, for it says "I am already being poured out like a drink offering, and the time of my departure is at hand.
From now on, the crown of righteousness is laid up for me, which the Lord, the righteous judge, will award to me on that day". Again, the question of what you did while you were here is asked.
What does death tell us about how we should live? Our lives should have meaning. We should have done something meaningful to justify our presence in this life. The famous essayist and atheist Christopher Hitchens, on his deathbed, wrote a book while reflecting on his impending death and quoted American educator Horace Mann: "Until you have done something for humanity, you should be ashamed to die." Even the Lion King cartoon philosophically said, "In the circle of life, you should give more than you take." Do we? Reflect on your life. What will they say of you when you are gone?
Add value
It is important that we give meaning to our lives and that we should leave with no regrets. Roman philosopher King Marcus Aurelius wrote that "it is not death that a man should fear, but he should fear never beginning to live" or, as US President Benjamin Franklin sarcastically said, "some men die at 25 and are buried at 75". The challenge is to live well, enjoy our lives, do some good and add value while we are on earth. Are you afraid of dying?
American poet Dylan Thomas implored in his poem; "Do not go gentle into that good night,
Old age should burn and rave at close of day; Rage, rage against the dying of the light". In short, he urged us to challenge the "dying of the light" or death and not to accept the inevitable.
Death comes to all of us. I am prepared. I do not fear. I have done my bit here on earth. I have brought up my children and given them faith and morals. If they turn out to be immoral, they will carry their sins, not me. Yes, I have sinned as all men do, but neither have I grievously harmed anyone. I believe I have committed civil offences but no criminal acts in the final judgement of God.
I have done my best and tried to give back to my community. Some will say that I could have done more, but we will let the good Lord decide that. I am ready to face my Lord. Perhaps it is easier to be philosophical about death now as I am writing this and will be much harder when the real-time comes, but I am preparing myself psychologically. Are you ready?
Mr Shahbal is chairman of Gulf Group of Companies. [email protected]