The dying wallet amid contactless payment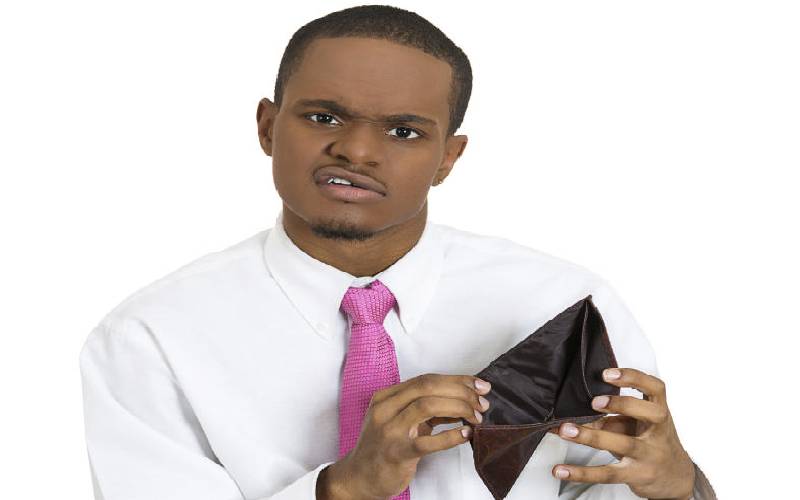 Have you ever been punched on your face by a strong rough fist? Just from nowhere, like a rocket! Indomitable! Had you ever imagined a world with diminishing hard cash? As we walk down the empty streets of towns, board the now less congested public transport means, get shivers when we cough or sneeze, at least Covid-19 has taught us the meaning of small luxuries, little basic rules of discipline. We have been smoked out of our cocoons; here is some little adjustment we must embrace.
The hammer has fallen, our banking halls are near empty with the stringent social distancing rules; organisations are re-adjusting and remodeling business to a new normal – whatever this means. Kin have lost jobs, and global economies are facing imminent collapse. Yet innovations present some hope for a better world.
The world met Covid-19 without prior knowledge of what it can do; argued otherwise, Covid-19 is marching in ruthless boots, crushing technology, locking nations, tearing the medical world, clearing public places, shutting down markets, banks, places of worship and entertainment - the list is endless.
Bu in the purge by Covid-19, there is the human strive to remain safe of the disease, as we adhere to guidelines provided for by the governments and other health and global bodies. However, personal responsibility plays a paramount role. In our everyday lives, monetary transactions remain unavoidable traces with contact and exchange of hard cash in trade. Financial institutions owe humanity a big role in the race to reduce physical ditching when it comes to daily transactions and payments of bills; the silver in this is contactless payments which has taken root in the developed world. Developing nations have no excuse since Covid-19 has torn all possible boundaries. For Kenya and part East Africa, MPESA has answered the call, but not fully for its related transaction costs.
A few days ago it was unlikely the banking sector was meant for big changes; the bank teller may have to live another life post Covid. That plexiglass of the banks will be broken perhaps forever; there will be a huge crack. Those queues for paychecks, bank deposits and withdrawals, wading of huge bank notes and cackling of coins touched by millions of strangers will gradually start to fade. Stacks of notes will be there, but possibly not as prestigious. The new word in town will be "contactless".
Financial institutions
The world, afraid of a second wave of the novel coronavirus must flex and venture into irresistible new fields. Taking note on the low adoption of contactless payments over time, for instance by the year 2018, in America, adoption was less than 5% compared to other countries like UK and south Korea with slightly over 66% and 97% respectively in the same period of time. Contactless payment might make more sense, the new normal to adopt across villages and boarders irrespective of how popular it maybe as we emerge out of the pandemic.
Contacless payment is paying bills and making transactions without physically having to pass anything tangible to the other person or insert anything into a machine or point of payment. It is simply technology in action. If we take history before Covid, banks and other financial institutions nagged us to get here and we resisted; it is time now. We have to tap to pay now. If you have done this, you are into the buzz.
Figure this out; a mama mboga in Kibera or another corner in town selling all her ware including oranges, bananas, sukuma wiki, cabbages and all manner of vegetables being able to seamlessly carry out her daily small business transactions seamlessly with her customers without having to touch any liquid cash or physically exchange any notes or pleasantries with her customers in the covid19 era or even post Covid?
Although bank notes have little or negligible ability to bear Covid virus, we still remain afraid since cash transactions limit other physical distancing variables. This would be a beautiful world. This would make a virtually connected world way much cleaner to all of us.
Now that the roads have diverged at the woods, the challenge goes to the players in this field to serve the market with the simplest and most efficient contactless payment method for all cadres. This will be the biggest transformation of the financial sector ever witnessed by man; it will provide an endless range to making the world a better place.
It will tear down long queues in our banking halls and other payment points, make it safe to carry out large transactions without fears of burglaries, build new industries, envision a better future and above all save us time and space.
Payment service providers have a huge opportunity to crack another global celebration after MPESA. Card manufacturers De La Rue, and card companies such as Visa, Mastercard; this is your field day if you perfect the contactless Card Verification Methods.
In Kenya and the larger Eastern Africa region, De La Rue, banks and card merchants have a field day, driving the card payment revolution of real tap-and-go contactless payments; and if the predictions of the future are anything to go by, transactions are bound to be more efficient, speedy, safe and clean.
- The writer is a communication consultant and policy development scholar. [email protected]