It's time to innovate faster on new market trends in wake of Covid-19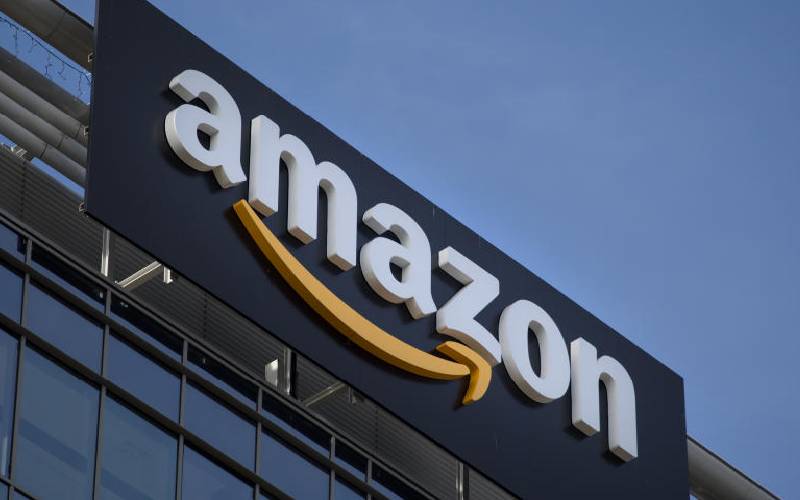 The Covid-19 pandemic will sail through just like any other calamity witnessed before. However, the global catastrophe will leave behind utter devastation to not just individual lives but enterprises too.
Some enterprises have been shattered to pieces already with many more lined up to fold with no end in sight at present.
Nevertheless, not all firms will meet their ends during this comparative great depression. Just like an individual is observant of mitigation and containment measures, so will part of the global enterprises emerge from the pandemic with all but mere scratches.
The big mega-trend
Mega trends, defined as global, sustained and macro-economic forces of development have in the past shaped to change the global outlook and perspective. From the 15th Century renaissance to the Agrarian revolution that sent hundreds of peasant workers out of Europe, these mega-trends have been telling on what the future holds.
These changes have carried implications for different industries, companies and even individuals. Entities must, therefore, endeavour to be highly adaptive to changes no matter the source or direction of the disruption.
Incidentally, for those with a keen eye on this gigantic changes, the world has been slowly seeing a transformation with some institutions and persons already moving ahead by making the necessary adjustment to fit in the new world and market demands.
This transformation has been widespread digitisation, one not only contained in the industry but to nearly all life aspects. The Covid-19 pandemic has only been an enzyme to catalyse the move towards a new digital world rather than a distraction.
As such individuals and firms tweaking their structures to fit the change will emerge emboldened on the other side.
Amazon
Globally, several entities have moved ahead of the curve to put themselves at the forefront to leverage the new mega-trend train.
Giant e-commerce company Amazon has been perhaps the biggest entity to do so, drawing the tag 'pandemic winner' from some observers.
As the brick and mortar stores shut shop in the advent of lockdowns and travel restrictions, Amazon was, on the other hand, witnessing a surge in what its founder had envisioned - the rise of online shopping and changed our business models to a new amazing experience.
In days since the pandemic, the adaptation which has been at the heart of the company's business since launch in 2014 has resulted in significant progress.
The Financial Times in June ranked Amazon first among 100 companies which have shown corporate resilience by prospering during the pandemic.
The company's stock price has risen by more than 50 per cent in the year to date from the subsequent lift in online shopping pushing founder's Jeff Bezos net worth to a new record Sh18.2 trillion according to Bloomberg's billionaire index.
Amazon has not been alone in marking this fete as other online shopping companies mark similar gains including Chinese based Alibaba and JD and Canadian Shopify.
Other entities marking gains from being a frontrunner in the digitisation of everyday life has been Microsoft through its giant cloud computing service Microsoft Azure which has become an essential part of most companies as part of formal sector workers now embrace initiatives such as remote work/working from home.
One meanwhile touches on corporate excellence without the mention of Zoom Video, a San José outfit now synonymous the world over with video conferencing.
Not far behind is, what many of us, love to watch the latest documentaries, (don't call me boring ) in my free time, is the video streaming company, Netflix which millions, have now turned to as a source of entertainment during the Covid-19 lockdowns.
Meanwhile, traditional entities such as Apple has leveraged the power of digital marketing and online shopping to boost sales beyond printed expectation amidst sharp declines in product demand during the pandemic.
Market place Africa
"The same gains marked on the global stage can likewise be implemented across our own continent as Africa to probes its own course for advanced technology penetration and digitisation."
Opportunities now exist to further local enterprise through digitisation. As continental markets now open up to each other under the new African Continental Free Trade Area (AfCFTA), market visibility will now be premised on a digital presence rather than the now ancient brick and mortar footprint that has previously defined relative size and might of entities.
I forecast the Intra Africa trade will grow strongly and earn the continent nations much needed foreign exchange but stimulate manufacturing, employment and Growth in Agribusiness plus more inter Africa tourism development.
The continent already boasts of pioneers to innovation including a number of e-commerce giants birthed on the continent itself. While Nigerian based Jumia marked some challenges upon its IPO listing in New York last year, the company boasts a wealth of experience in inter-border trade.
Close watchers of the firm can draw from the company's successes and challenges to grow future resilience. Innovation does not stop at the continental level but is also evident locally with numerous examples like Sendy, an upcoming logistics firm, and recently attracted Toyota global group to invest in this logistics digital Kenyan company.
One of the many admired firms to make the gear shift has been Agri-based Twiga Foods drawing accolades from not just the local scene but also the continent and globe.
By leveraging the new entrant block-chain technologies to solve long-lasting gaps in Kenya's food security system, the firm has set itself for future growth against present upheavals.
Ultimately, all entities, small or large corporates, or not, must endeavour to join the innovation trail, lest they cease to exist. The achievement of individuals and the viability of corporates tomorrow will be premised on present-day adaptation to mega-trends.
The next life-altering trend is likely not far out too.
Yes, and with prayers and faith in God blessings, plus making sure we care for others while keeping safe in these difficult times
The writer Director EABC and Trustee Brand Africa