Next one month key in fight against Covid-19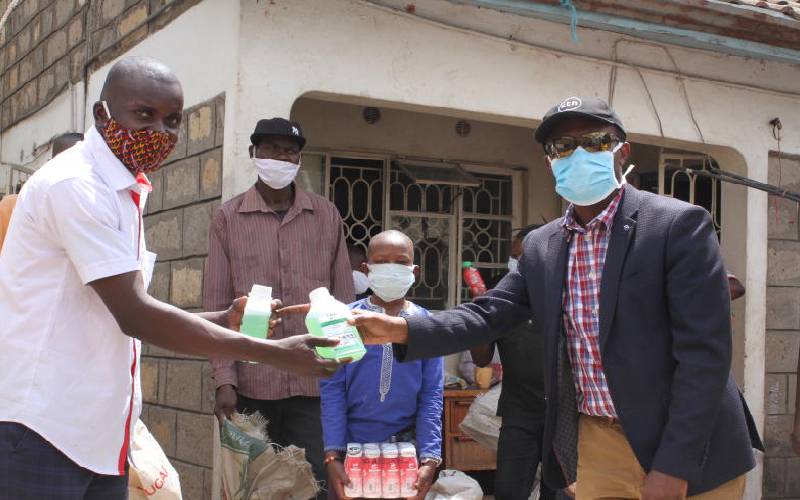 The government's decision to extend the ongoing travel and curfew restrictions to contain the deadly Covid-19 was an inevitable action that affords the country an opportunity to put the virus' spread in check.
For, although the mitigation measures that the government has put in place to fight the virus firmly remain on commendable trajectory in our quest to flatten the growth curve of the cases, more certainly needs to be done — in a fast, methodical and sustained manner.
This is not to gainsay the fact that Kenyans have been incredible in their support of the guidelines spelt out to guide the national response to the unprecedented global pandemic.
But going by the global trends, it is glaringly clear that the next one month will be a defining moment for this campaign. We will know if our country is on the path to victory over this crisis. Our interest is to emerge victorious.
But this is not going come on a silver platter. Neither is the process of curbing the spread of the virus going to be a "switch-on-switch-off affair". We must all put our best foot forward and join hands to beat this pandemic.
That is why most of the people have been galled by media images of people doing everything to circumvent the curfew and travel guidelines. Isn't it unnerving and preposterous to defy restrictions meant to slow the spread of a deadly virus?
It should be understood that there is not a single guideline that the government has put in place without putting the welfare of our citizens at the fore. That is why, for instance, the travel restrictions have, so far, been restricted to the counties with the most confirmed cases, so that we can preempt the spiral effect within and to other counties. As we have always emphasised, some of these measures end up being painful but necessary.
Examples from other countries bearing the greatest brunt of this scourge have shown that the lockdowns and movement restrictions have drastically cut down the virus' spread.
In some cases, one positive person has been found to spread the virus to only one other individual when the restrictions are strictly followed as opposed to seven cases when the restrictions are given a wide berth.
This kind of evidence-based behaviour change trends give hope for our country.
Indeed, we must not view the State restrictions as a form of punishment like some Kenyans would regard them to be. Rather, the government beseeches all of us to know that the uncharted territory that is the fight against Covid-19 has been squarely placed on all of us – individually and collectively.
In this campaign, quarantine has been found fundamental in having Kenyans in a safer place where they are not treated as patients but as individuals being observed only as a precautionary measure.
Indeed, although we cannot celebrate just yet, we believe that the meticulous quarantine procedures that the government put in place have helped to avoid a crisis which would been a meteoric rise in the number of positive cases.
Clearly, these robustly implemented mitigation measures could explain the consignment into irrelevancy of our earlier prediction that Kenya would record 10,000 positive cases by the end of April.
Had that happened, it would have been inexplicable how our health personnel and facilities would be stretched. We owe it to our phenomenal citizens who heeded the advice of the government in a manner that forestalled what would have thrown us into an imbroglio of ineffable proportions.
All and sundry should embrace quarantine as a positive societal responsibility even as the government enhances contact tracing and support of our front-line health staff who keep dispensing their service with military precision.
This is the best way out to stop transition from hitting uncontrollable levels that our healthcare system cannot support.
Our only choice, therefore, is to agree to pull together as one people and listen to sustained government messaging to ensure that we keep the uninfected Kenyans safe from the virus while working hard to treat those infected.
The campaign to get our country back to normality depends on all of us – you and me.
Ms Mochache is Principal Secretary, Ministry of Health