Covid-19 gloom should propel us to greatness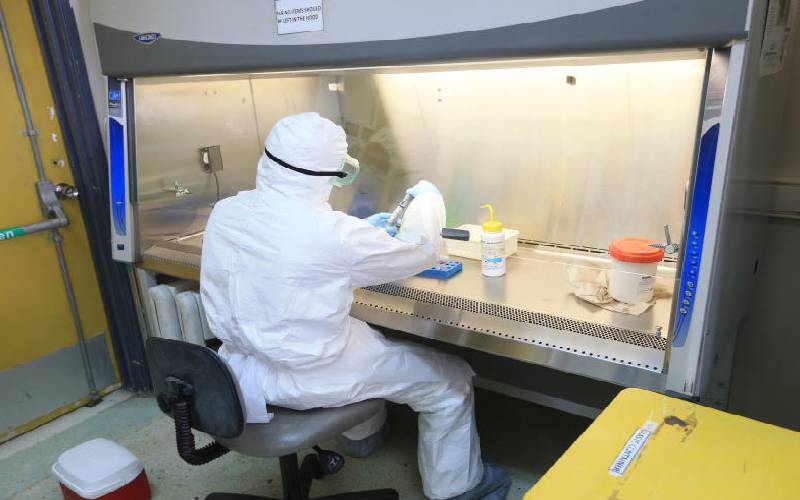 Just as great men are born out of great adversity so are great nations. Whichever way you look at it, all great nations were forged by steering the nation against adversity and coming out victorious. The American states were born out of a fight with the United Kingdom for freedom, then a civil war that nearly tore the nation in half, followed by two world wars. It is by exemplary leadership in times of crisis that the US rose to the super power it is. Never mind that at the time Argentina was many times richer than the US.
China was a peasant farmer nation hardly 40 years ago. Faced with a crisis of civil unrest, the nation embarked on a modernisation strategy that saw farmers transform to billionaires and millionaires.
South Korea rose from a civil war to the power house it is today. Crisis management and success are tied at the hip. Unfortunately, no continent wastes more than the Africa. We do not see crisis as opportunity, instead of reinventing ourselves we grovel and bemoan our lot in life. We don't look around and pick ourselves up by the bootstraps.
In Africa the people cry "serikali saidia" as the governments cry West or East "saidia". We are nations sitting on vast agricultural, mineral and human resource but we never see what we have until a foreign messiah comes to show us.
This season, as the world heads to a great economic depression, Africa can either see disaster or opportunity. This is the time for Africa to rise and build its esteem. We forget that the reason why our citizens are harassed in foreign countries is because we neither have the political, military or economic might to stand up to the West or East. We are a dwarf continent among giants.
The racism we face is obviously because, as states, we have achieved little. We shine on the world stage only when there is physical activity to be done like running. The rest of the time we wait for the west to develop solutions that we can adopt.
This is why I am infinitely proud of Kemri. The fact that it has increased our testing capacity for Covid-19 and has begun researching for a cure is a sure sign that we have the capacity to overcome and we have the capacity to rise up to the challenge of greatness.
I must also commend our young inventors who have fabricated ventilators from scratch. It may not be as fancy as the imported ones, but I will remind you that there was a time when certain phone brands from China were considered substandard, yet today you buy them at the same price as premium products. We must learn from China: Build your own, and then perfect it.
There was once a small motor company in India where buying one of its cars was considered a colossal waste of money. Today, Tata Motors owns big car brands coming out of the UK such as Jaguar, Land Rover and Range Rover. We must embrace our innovation and force the government to buy Kenyan innovations first. If the technology these young Kenyans have created is viable, then they should be given an order to supply every national and county hospital with ventilators and instantly we will have made millionaires, saved lives and created thousands of jobs.
At the same time, Trade CS Betty Maina has ordered millions of locally made masks to be made available to Kenyans at an affordable price. The CS has restarted factories that had nearly stopped due to the pandemic, giving a lifeline to workers who would have otherwise been laid off.
National effort
This is how American car manufacturers perfected their craft and at the height of production they were selling hundreds of vehicles per second. This is because both country and citizens were committed to the national effort.
Women in the US and Europe started working because of the national call for the war effort. This is where vast human capital was created and blue collar jobs for the masses became more available. We need to do something similar, we need to quickly capitalise on the opportunity today.
One of the things that India did was to create a drug industry from scratch. We must certainly borrow a leaf. The series of pandemics we have seen the last 20 years are a sure indication that each nation needs to be ready not only to treat coronaviruses, but also to treat other diseases when foreign pharmaceutical companies shut down.
It is true that Covid-19 comes with a huge medical threat, but it also comes with it an opportunity for Kenya to put on its big boy pants and face the challenges head on. We have a people who can deliver and we have the window of time to do so. We need courage and we need our equivalent of the Marshall Plan. A plan for Kenya to rise from the ashes of Covid-19. Not to where it was but to much higher. Every cloud has a silver lining we just need the skill of harnessing that silver lining.
Mr Bichachi is a communications consultant