Lessons for us, Africa from Wuhan's victory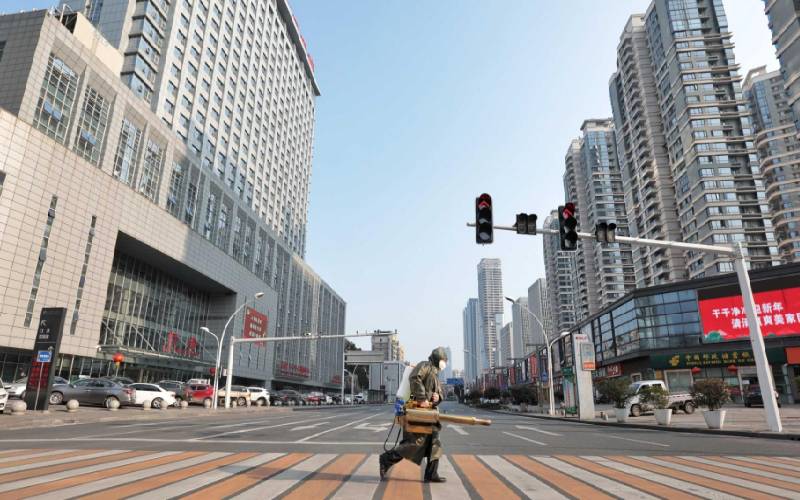 Victory at last! Videos of doctors and nurses leaving the Chinese city of Wuhan continue to be shared widely on mainstream and social media. The health specialists have delivered Wuhan from a seemingly impossible abyss of novel coronavirus and its accompanying disease, Covid-19.
In a sharp contrast to a blanket of apprehension and misery in many parts of the world, a mood of jubilation and triumph marked the exit of medical teams from Wuhan where daily new infections dropped from thousands to zero.
It is a story that has given much hope to the world. With the right set of expertise, leadership and population behaviour, China has demonstrated that Covid-19 can be managed. Health experts around the world are now nudging different countries to think like the Chinese and cushion their population and economies from imminent ruin.
Like most countries where Covid-19 has made a landfall, China had its initial challenge in managing the virus. Here was a novel disease, sickening hundreds of people in a matter of hours. Science was falling behind and hospitals were soon overwhelmed. The script has been the same in Italy, Iran, and Spain.
Declared a global pandemic by the World Health Organisation, Covid-19 has been confirmed in 155 countries. In Africa where most economies are extremely vulnerable, with weak public health systems, the scare remains palpable.
The continent now has 1,198 cases from 41 countries and 37 have died. While decrying lackadaisical political will to manage the disease globally, WHO Director General Tedros Adhanom Ghebreyesus has warned that Africa should wake up to the reality of the virus.
As if nature has been kind to the continent, case overloads have been reported elsewhere, with Europe named by WHO as the new epicentre. However, Africa is feared to be the next hotspot, should it fail to enact additional measures.
If African capitals, including Nairobi, were to reference Beijing in their efforts to contain the spread of Covid-19, what lessons would they draw?
The first element is resolute leadership. Pandemics infuse substantial fear. It is not just the fear of catching the disease. The uncertainty of work, or access to essential services, can paralyse a people.
At such times, nations need clear, honest and responsive leadership. Leadership also has to do with prudent, speedy and efficient allocation of requisite resources to help people cope. Leadership must also transcend epidemiological dynamics to appreciate socio-economic organising of the population. This will ensure that countries are not merely copy-pasting ideas from other jurisdictions.
Secondly, we must make the best use of scientific knowledge, institutions and human resources available. The experiences of other countries should guide local actions to best extent. Medical workers are our best bets in the fight, and must receive the fullest facilitation.
At the same time, the health personnel must appreciate the challenges facing us and dedicate themselves to the service of the nation. In China, many health workers paid the price with their lives to secure victory against Covid-19.
Third, the authorities must mobilise the people under a single vision through sustained public information. Citizens must buy into the ideas shared by the authorities to remain safe. Ideas such as self-quarantine and social distancing must be appreciated by our people as self-preservation measures and not merely pandering to the wishes of the State.
When parents take children to museums and amusement parks, it defeats the purpose of closing down schools. When people invite friends over to their houses when they are supposed to be working from home or congregate in places of worship, the objective is lost.
In China, people stayed indoors for months, a measure that largely helped the country to flatten the curve.
Finally, African countries must maintain close contact and collaboration with regional and global health institutions. Africa Centre for Disease Control and Prevention as well as the WHO are important institutions for cross-learning and synergy in the fight against Covid-19. As China has learned, importing cases of Covid-19 has the potential to jeopardise domestic efforts to control the disease.
The writer is a PhD student of international relations at Central China Normal University. Twitter: @Cavinceworld