Your employer could help you own a home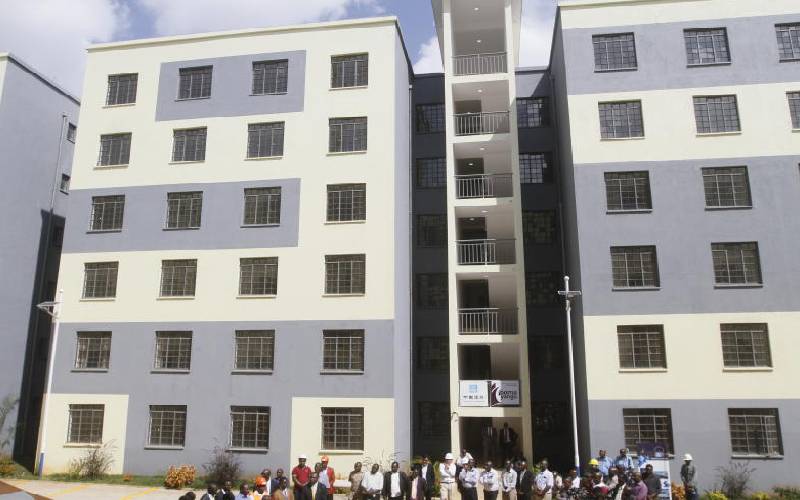 When it comes to the Affordable Housing Programme (AHP), an important but easy to overlook segment are the institutional buyers. They comprise employers with employee mortgage schemes and even saccos. Their members are ready and willing to buy homes, but housing units within their price range have not been available in the market.
We have seen the irony of advertisements in the media where saccos have come up with many housing developments and on closer analysis, you realise that their members cannot afford to buy even a unit. Equally, some employers with employee mortgage schemes have been unable to provide their members with viable options.
For instance, it is worth noting that civil servants, disciplined and correctional forces, and many other employees of various institutions fall in the income bracket of Kenyans who do not have access to decent and affordable homes. They are part of the 97 per cent of Kenyans who have neither access to decent and affordable homes, nor the ability to afford mortgages in the open market.
These employers have therefore chosen to make it possible for their employees to participate in the AHP. Consequently, a cluster of potential buyers for decent houses with affordable price ranges has been unlocked. Refreshingly, the aims of such institutions are aligned to those of the AHP; both want to ensure that workers have access to affordable homes near their workplaces.
In the case of the Park Road project, for instance, its location is ideal as it is well connected to transport nodes. The units at Park Road are well priced and it is intended that selected homeowners will occupy them and be connected to their workplaces. The simple reality is that for civil servants particularly, their employer is willing to participate in facilitating them to access decent and affordable housing and supported this endeavour by securing units for its members.
Because they will buy in bulk, the aforementioned cluster of buyers has actively de-risked the housing projects. Bulk buyers are able to finalise the arrangement with the developers at the start of the projects. Recall that the AHP needs developers to use their own funds to develop the units, from which they will recoup their initial investment and hopefully get a tidy profit on top.
A developer hence needs to have the capital, and not rely on staged payments from potential buyers that would lead to possible delays in developing a project. Institutional buyers are therefore a good incentive to developers to complete construction in the period required and at the quality stipulated in the Development Framework Guidelines, among other policy documents, because they form an important bulk of end-users of whom the developer is assured.
Since the only units that can be allocated are the ones that have been bought from the developer, institutional buyers remain the most viable customers for the AHP. Ideally, statutory contributions would also have ensured this, but it hit both a perception and legal quagmire, which brought the concept to a screeching halt.
In my view, due to efforts by these institutional buyers, complimented by the conscientious input from different stakeholders -- the Tenant Purchase Scheme, The Housing Fund Partial Guarantee Programme and the Strategic Partners from the private sector -- many more Kenyans who were locked out of home-ownership have it within their reach the dream of a place to call home.
For instance, at the launch of AHP in December 2019, the developers of the first private sector project to be flagged off under the AHP – Habitat Heights – noted that they will be providing mortgages through Housing Finance Corporation in a bid to ensure that deserving Kenyans can actually access these homes.
It is better for endeavours such as the AHP which seek to make life easier and better for Kenyans to be supported through a balanced view of the issues. This is not to say that the programme is perfect. Far from it. Everyone has seen the challenges it has faced, but it is important to acknowledge that it is a learning programme.
A programme that has taken on the challenge of re-inventing its interventions so that there can be results on the ground. This approach means certain things will not happen as first envisioned and there are time delays as the AHP and its strategic partners find viable alternatives. At the end of the day, however, there are steps being taken to ensure that the programme delivers.
Mr Mokamba is a communications consultant