Libraries should have more than textbooks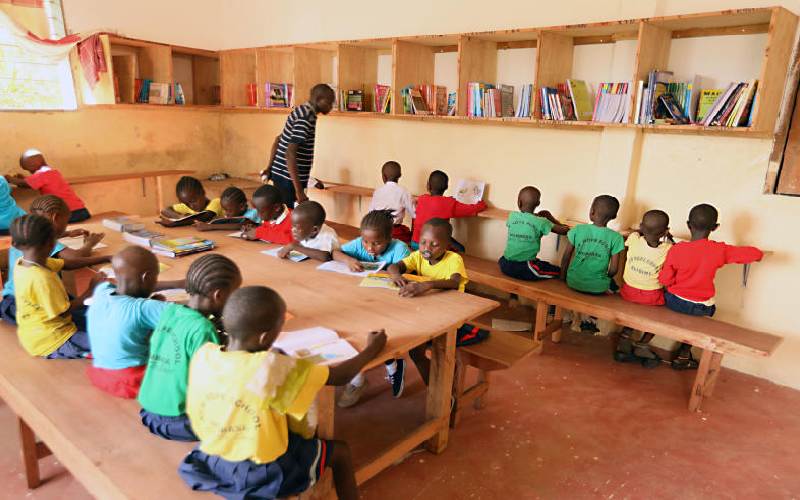 Five years ago, I visited a school library and left a very discouraged man. All I had seen were textbooks approved for use by students and teachers in the teaching and learning of the disciplines in which KCSE candidates are examined.
I did not see any nonfiction works that define a standard librarian's collection; biographies, autobiographies, memoirs, speeches, travel, and philosophy.
I did not see books on historical, scientific, technical, or economic writings. Nor did I see encyclopedia Britannica or Americana, which provide concise overviews on a wide variety of topics. I did not see fiction by great writers who have shaped and continue to shape the English language — our medium of instruction in schools and communication in school and in public forums.
I found this exceptional. The school library is the heart of any educational institution, which learners use to enhance and deepen their learning experiences. The prescribed curriculum seeks to provide children with the skills, knowledge and understanding they need to develop into well-rounded, informed individuals. A textbook is usually lent to students to accompany a course. Students use the textbooks to learn the knowledge and concepts the subjects one is studying embody.
The school should, therefore, promote inquiry and give learners the space to use, test and reformulate knowledge. The library — stocked with books of broad range and interest — helps to effectively prepare them for further education, training and work.
Secondary education
"Most textbooks present students with a highly simplified view of reality and practically little or no insight into the methods by which the information has been gathered and facts distilled," Ernest L Boyer notes in his book, High School: A Report on Secondary Education in America.
The school library can help learners increase their understanding of the reality and explore the methods by which the information they learn in the textbooks has been gathered and facts distilled. They can also explore their different curiosities and interests about themselves and the world.
Malala Yousafzai, the Pakistani young girl who won a Nobel Peace Prize, said; "Dear sisters and brothers, books are very precious. Some books can travel you back centuries and some take you into the future. In some books, you will visit the core of your heart and in others you will go out into the universe. Books keep ones feelings alive. Aristotle's words are still breathing, Rumi's poetry will always inspire and Shakespeare's soul will never die."
A good school enriches the lives and worldviews of its students by enabling them to "roam the centuries and discover who they are" through well-chosen books in its library.
We owe to the young people a duty to help them not just study, get knowledge and skills, but also discover the vast worlds beyond their limited physical environment and also the world within themselves.
Intellectual curiosity
Undoubtedly, education that the government is giving young Kenyans should promote inquiry and give children the opportunity to draw together the separate elements of their studies. Knowledge is indivisible. The range of good fiction and nonfiction works which a good library has can help them to see how interconnected knowledge in the real world is.
The good books in the school library should be able to help them to develop critical thinking, civic responsibility as well as literacy that society wants cultivated in the young people. Exposure to wide-ranging reading experience of excellent works of fiction and nonfiction is guaranteed. Those who have read other books out of intellectual curiosity and leisure are articulate not just in writing, but also in the way they speak. They also demonstrate this evidence of reading good books in the way they argue and or make conclusions.
Early missionaries who established secondary schools provided for libraries, which they stocked with a variety of books. The few secondary schools the colonial government started were equally provided with well stocked libraries, with books that were not restricted to textbooks.
The founders of M-Pesa Foundation Academy in Thika have followed the canon in education; they have established an impressive library, which includes wide variety of curated books, online resources such as encyclopedia, Britannica and journals, magazines and DVDs. Ideally, a school library should offer an environment for students who are looking for a place to read, relax and retreat momentarily from the rigours of the school day.
The school library should, aside from giving opportunities to read academic-oriented books, give opportunity to explore, to broaden or deepen understanding on some of the concepts, information and reality that one finds exciting.
Mr Buhere is Communications Officer, Ministry of Education