Forget background noise and focus on the bigger picture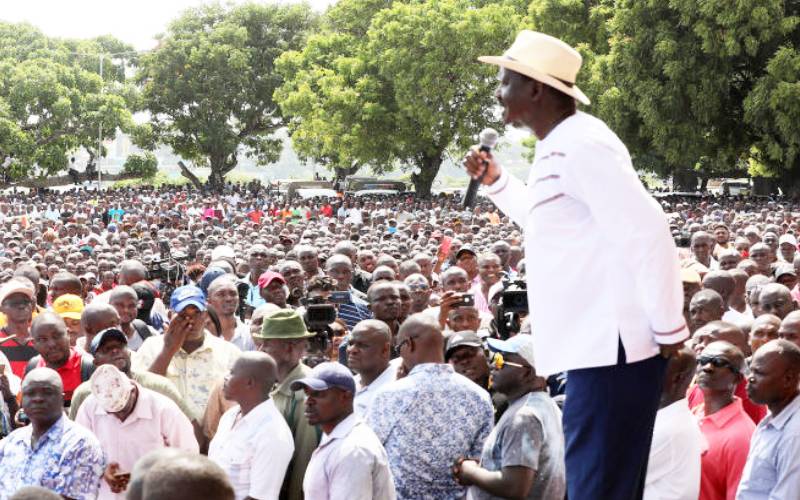 When thinking about long-term goals, it is easy to get caught up in the noise around you and be distracted.
Think about a young couple who just had a baby girl and are looking to start making savings for their child. They might invest in the stock market based on long-term goals so that, eventually, they can gift their child economic stability when she becomes an adult.
But imagine that when the baby becomes a young girl, there is a serious stock market crash and a lot of the savings are lost.
Some still remain, but it is not as high as the parents had hoped. They have two options: cash out and become totally risk averse, but also make less money in the future, or, have faith that the market will continue to grow and let their gains rebuild over time.
The girl is still young, and there is plenty of time for the market to rebuild itself and for more money to be made. So they decide to stick it out, and two decades later, the parents have made enough savings to send her to university abroad. She comes back to Kenya as a scientist and sets up a research institution.
This is the story of one family, but it is also a metaphor for the importance of being slow, cautious and relaxed during long-term decision making process. The person who effectively plans for the future will not get distracted by the noise around them.
The future
They will have a far off goal in mind, and work towards that. There will be ups and downs along the way, but they are unstoppable. If we get too caught up in the small setbacks, then how will we ever get anything done in the future?
It is not dissimilar with all of the buzz around the BBI right now. At rally after rally, and in article after article, it seems that many members of the Kenyan public and the political class have become preoccupied with turning the BBI into a political issue.
Innumerable accounts of the BBI's relationship with 2022 succession politics emerge daily in our newspapers. But the problem with viewing the BBI as a political treatise rather than a roadmap to social and economic development is that we are losing sight of the real issue at hand.
The BBI is an extraordinary testament to the deep felt wishes and desires of the Kenyan people with regard to our society at large. It took more than a year to investigate, put together and present because it is so very comprehensive and varied.
Implementing the changes that it calls for cannot be limited to 2022. The loudest noise in Kenya these days - our biggest distraction - is who will be elected in 2022. But campaigning can wait for another year, if not two.
In shaking hands with Raila and putting the BBI task force in motion, Uhuru set himself the ambitious goal of investing in a long-term future of unity and prosperity. It is an investment in our growth, in our collective well-being, in our wealth and in our stability.
Better place
We must not get distracted by the noise surrounding us as we work towards these goals as, together, we try to make Kenya a better place. Think about the couple investing in their child. They suffered some losses on the way but they stuck to the original plan and it ended up paying off handsomely.
What is the point of spending too much time thinking right now, in early 2020, about who will become president in 2022? It is a real waste of our energy and resources.
The BBI transcends politics, it transcends tribal divides and it refuses to be torn by disunity. The BBI itself identified short-term planning as one of the greatest problems plaguing Kenya today.
Until now, we have not allowed ourselves to plan too far forward because the future is never certain. But the period of authoritarianism and closed-door dealings is far behind us. Isn't it time we believed in ourselves and began thinking of the promising future of prosperity and stability that stands before Kenya today?
Let us not lose sight of our goals as a strong Kenyan nation. Maintain focus, reduce distraction, and together we can follow the path that Uhuru has drawn out.
Mr Machio comments on topical issues
Download the BBI Judgement by all seven Judges - Civil Appeal No. E291 of 2021