Like our politicians, courts are a letdown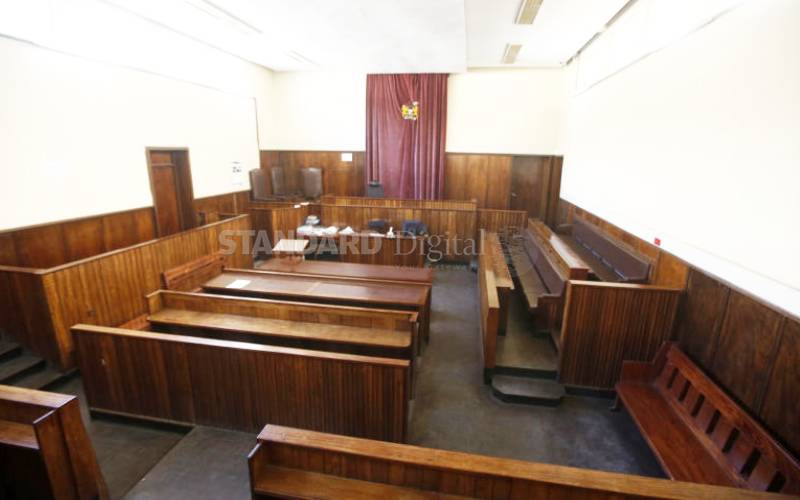 Kenyans are angry and rightly so. The political class debates air when the reality for Kenyans is a poor state of things.
An inordinate amount of time is spent by political leaders bickering about 2022 instead of addressing hunger pangs of now.
The president seems alone in trying to focus the republic toward a sober political space.
I wish that politicians were the only ones letting us down and making us angry, but there is one other institution that is a fabulous let down.
An institution that is shrouded in mystery and traditions that protect its own and cannibalises the nation, all the while hiding under the cloak of independence. That institution is called the Judiciary.
The Judiciary is the place where people have cases that started in 1996 and are still being heard in 2020.
The Kenyan Judiciary is the place where the Akashas were innocent. Britons implicated in the chicken gate scandal have finished serving their sentences while their Kenyan counterparts went scot-free - that's the kind of Judiciary we have.
The Judiciary in Kenya is still manual. Judges write long notes ensuring that the witnesses and lawyers have to speak at the speed of the judges handwriting. Basically ensuring that procedures will always be slow.
Stenography is an alien concept in our courts, they will blame low budgets, but I will call it strategy. It is strategy because digital files are harder to steal than handwritten files.
Beyond stenography, they also refuse to record court proceedings.
Everyone knows that voice recording is not a billion shillings affair, but who wants to have an accurate record of events?
All this resistance to change in the Judiciary is not about exquisite tradition, it is instead in keeping with the unholy union between our courts and corruption in the name of the law and separation of powers.
Just last year the courts ruled that if the police were to raid your home with a search warrant, they needed to tell you in advance that they were coming.
Though this ruling was overturned, the reasoning behind such a ruling has to be questioned. First, it is obvious that the ruling was made in aid of the criminal.
Can you imagine being a drug peddler and the police have to tell you days in advance before they raid you? I am sure by the time they show up, you will be a born again saint, tongue talking and demon chasing.
This ruling was made to aide the corrupt.
Reckless abandon
To add insult to injury, the Judiciary once struck out the civil forfeiture part of the fight against corruption.
They said that it was wrong to be asked to explain where your property came from and if you couldn't, such properties be surrendered to the State.
For over five years, people with unexplained wealth could flaunt it with reckless abandon, knowing that even if they are arrested, they would continue to enjoy their wealth until they exhausted all avenues of appeal.
The Judiciary didn't stop there. They could issue stay orders barring your arrest and even barring the police from investigating you.
How ridiculous could our Judiciary get? In what mad world could a criminal stop himself from being investigated or arrested?
All these rulings were meant to frustrate prosecution and aid criminality. But if you ask the judiciary, they will tell you they are following the constitution, and asking them to explain themselves is to threaten judicial independence.
The judicial charade doesn't stop there. When the DCJ was taken to court, the judicial community said the process of removing a judge lies with the Judicial Service Commission.
They must go through a special process that is done by their peers. Peers who have an interest in not being prosecuted either because if the Akashas are to be believed, then they too have skeletons in their closets.
This basically means that corrupt judges are untouchable and indeed all judges mentioned by the Akashas as bribe recipients are still giving "righteous" judgements in our court system.
To add insult to injury, the office of the judicial ombudsman is not independent. It is headed by the DCJ.
Meaning that when a judge wrongs you, the matter will be settled by a judge. They are then in this case the players and the referee.
Never mind that they already act like a pack of wolves, you dare speak against them and they will throw the book at you.
It is true that the Judiciary needs more funding. However, there are changes that need to be made that need a change of heart and mind, not increased budget.
Hiring stenographers is cheaper than changing the Mercedes Benzs our judges ride every year. Digitising records is something that many donors are willing to do, but our Judiciary says the spirit is willing but their flesh is weak. It is within their grasp to change how justice is dispensed.
Cases take too long in this country, and there are many we can cite. This is the sad reality of the Kenyan Judiciary. Justice delayed is justice denied, and that is why the Sh143 billion worth of corruption cases are moving slowly.
While the cases are moving slowly, the suspects are free and elections will come and go.
With fresh elections, the judges who are frustrating these cases will keep hoping that the new political class will maintain the status quo.
Mr Bichachi is a communication consultant. [email protected]