Can Alice have been in wonderland that long?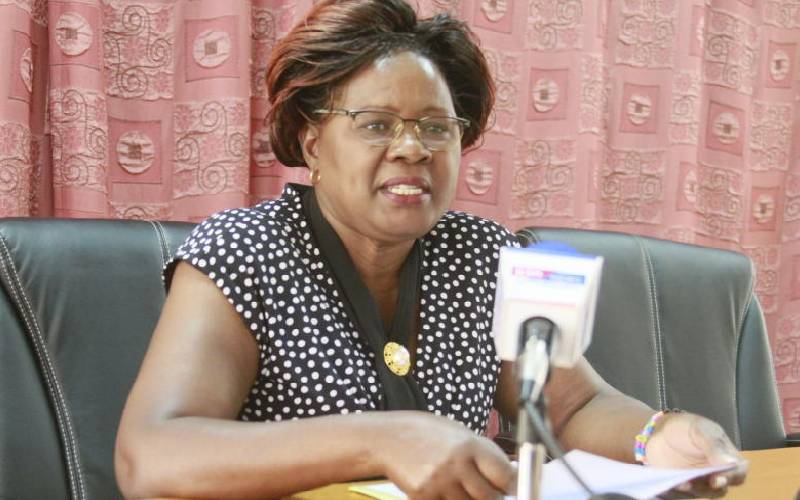 World-over, politicians are odious characters. Cunning and scheming, they seldom put the interests of their electorate first. Many Kenyan politicians have become the quintessence of such views. They are lofty on promises, but appallingly slow on delivery. Seven years down the line, Kenyans are still waiting for the Jubilee administration's promised sports stadia, laptops for school-going children and 500 thousand jobs for youth yearly. They might as well wait for a chimera.
Occasionally, politicians with flashes of brilliance and probity come along. The late Charles Rubia comes to mind. Principled to a fault, he served as Mayor of Nairobi before joining elective politics as Member of Parliament.
Hounded out of office for his stand against the excesses of government, he suffered a stint in detention without trial alongside others of similar values. He was only released when the clamour for multi-party politics reached fever pitch.
Politicians of Mr Rubia's stature are now a rarity. Presently, it is de rigueur for legislators to speak from both sides of the mouth. Many operate on no known ideology or at best, on principles that are as transient as their moral rectitude. They take a stand one day and change it the next. It does not, therefore, come as a surprise that an erstwhile defender of President Uhuru Kenyatta has, overnight, become one of his fiercest critics.
Kandara MP Alice Wahome has been the subject of debate after criticising Uhuru. At the core of this censure is the Building Bridges Initiative (BBI). Wahome gives the impression that BBI is the president's gambit to extend his term in office beyond the constitutional limit. She claims that Mr Kenyatta "is the biggest existential threat to Kenya's declining economy".
Wahome also plays the gender card when she declares her detractors do not understand her and that "they get rough when someone, especially a woman, stands for the truth". Many politicians have uttered statements that rile the public.
It therefore becomes difficult to trust what they say when they depart from their usual disputatious selves and begin to make seemingly reasonable pronouncements. But when they do so, personal feelings ought to be put aside for an objective focus on the message and not the messenger. An interrogation of their communication should centre on two points: whether it is factual, and if it resonates with citizens.
The BBI seeks, among other things, to create the office of prime minister. The jury is still out as to whether such an office should be more powerful or subservient to that of the president. Were Uhuru to stay on as premier after his term as president expires, he will have vindicated Wahome's worst fears.
Further, statistics show that Uhuru has presided over a period of rapid economic decline. His policies of heavy external borrowing have failed to spur economic growth. He has also been dogged by allegations of graft perpetuated by members of his government.
Jubilee administration
Wahome's assertions might therefore be accurate. But do they resonate with Kenyans? Raila Odinga has called for a lifestyle audit on Deputy President (DP) William Ruto. Not for the first time, he has sought to paint the DP as the face of corruption.
His alliance with the president has been to the exclusion of the DP so that it seems Raila wields more influence over the Jubilee administration. Many Kenyans point out that it is impossible to separate Uhuru from Ruto. Like conjoined twins, any of their acts of commission or omission have been done jointly as the presidency. Honesty demands that if a call for audit of one is made, the other must be subjected to the same.
It follows therefore that in the eyes of the public, Mr Odinga cannot extricate Uhuru from the economic hash of the Jubilee experiment. Kenyans are suffering on account of its misdeeds. Despite the character of the messenger, the indignation still reverberates across the country.
Few will countenance an extension of this suffering after 2022. Some even find it ludicrous that an avowed supporter of the president should now be the face of the nation's moral outrage. They ask whether all this time, as problems have consumed the country, Alice has been in Wonderland!
Mr Khafafa is a Public Policy Analyst
Download the BBI Judgement by all seven Judges - Civil Appeal No. E291 of 2021