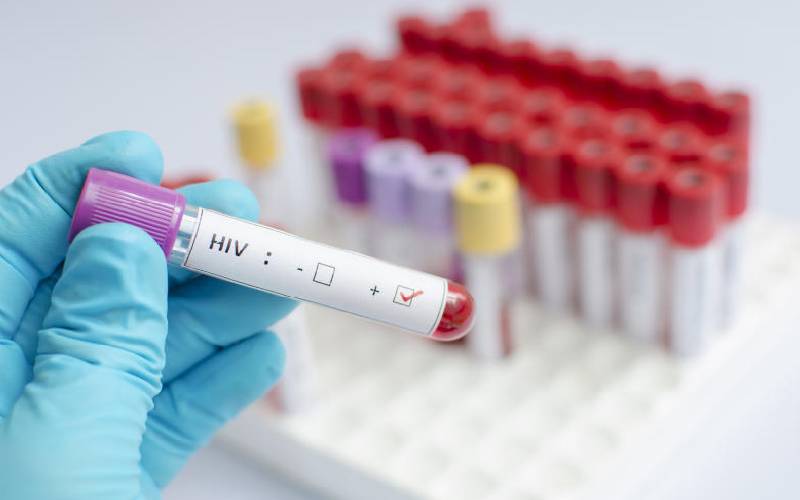 Fishing communities on Lake Victoria are brimming with energy and ambition. This much seems evident from the bustle around boats and sheds lining the shore.
But along with this dynamism comes many health challenges and risks, including lack of clean water and basic health care services, poor sanitation, high rates of drowning and high rates of HIV/Aids infection.
Twenty to 40 per cent of fisherfolk in Uganda and Kenya have HIV — a rate that is at least three to four times higher than it is for the general adult population. Fisherfolk tend to be young. Their livelihoods provide daily income and require them to be mobile and spend a lot of time away from home.
High risk behaviour, alcohol and drug abuse and sex work are prevalent in this environment—factors that are often conducive to multiple sexual partners.
Fishing communities are also often isolated. People live on remote islands, so they have limited access to medical care and HIV prevention services.
Huge success
Over my 30 years of HIV research experience in Africa, I have witnessed huge overall progress in combating Aids.
In eastern and southern Africa, Aids-related mortality declined by 44 per cent from 2010 to 2018, annual new HIV infections declined by 28 per cent and antiretroviral HIV treatment is more accessible than ever before.
But these advances have been uneven, leaving behind vulnerable segments of the population, including fisherfolk, women and girls, sex workers, men having sex with men and people who inject drugs.
In 2018, more than half of all new HIV infections were among these key populations.
If we are going to end the Aids epidemic by 2030, we must work from within communities at highest risk of HIV. These are the places that need solutions most urgently.
First, research into these communities will give us insights into what HIV prevention products and tools are suitable and acceptable, based on a thorough understanding of people's unique lifestyles.
For example, in areas with little access to regular health services or in communities that are highly mobile, longer-acting products such as a vaccine — as opposed to daily pill regimens — are key.
And products that allow women to be in control of protecting themselves against HIV, such as a vaginal ring, are critical to address the social vulnerability of women in many communities.
Considerations like these will ensure that whatever products result from research have a higher chance of being accepted.
In my role at IAVI, a global non-profit scientific research organisation focused on accelerating the development of an HIV vaccine and strengthening research capacity in Africa, I've been involved in dozens of HIV clinical trials. And I've learned that involving large numbers of people in research requires building trust.
Beyond simply engaging trial participants, research teams must be aware and responsive to the needs of the surrounding community, providing counselling and education, and linking them to care and treatment.
For IAVI, a major boost in achieving this was the support we received from the United States Agency for International Development (USAID) in creating a network of African Clinical Research Centres across five countries of eastern and southern Africa.
Staffed by a growing cadre of African experts, these centres serve as a reliable bridge to communities affected by the Aids epidemic.
Beyond conducting high-quality clinical trials for existing potential vaccines, they collect samples and data on a circulating and evolving virus that will contribute to even more innovative approaches to vaccine designs.
This includes a potential vaccine that may induce the immune system to produce proteins known as neutralising antibodies — effectively preventing HIV infection by blocking the virus from attaching itself onto cells.
Another vital step is to set up community advisory boards, as other development sectors have done successfully.
These can give a voice to community members, enabling them to express needs and pose questions about the ongoing research while also helping connect them with health professionals who can address their needs.
These groups advise us on a range of issues from simplifying and translating study documents to helping address underlying misconceptions or fears such as the mistaken belief that an HIV vaccine candidate could actually contain the virus.
Skeptical argument
Skeptics could argue that conducting research in such communities is too complicated and expensive. But our experience in East Africa suggests otherwise.
Together with our African partners, we have been working with communities and conducting research for more than 15 years — with encouraging retention rates of 95 per cent and more in some clinical trials.
If HIV vaccines are the future, then communities are the vehicle that we need to get there. Our experience has demonstrated that vulnerable or marginalised communities are both willing and able to take part in HIV vaccine research.
Fostering community participation does not just mean investing more national funds in Aids prevention and bolstering international commitments.
It requires us to invest funds differently, recognising not only the importance of science – but the vital role that local communities must play in charting their own future.
Dr Kamali leads IAVI's programmes in Africa, including a partner network of clinical research centers and laboratories across five countries