Good school is better but dynamic student is best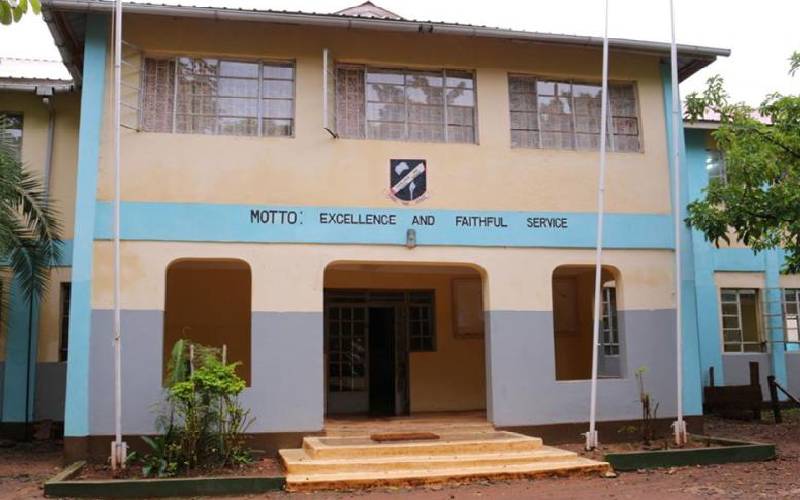 One of the most troubling seasons for parents and guardians who have had their children do national examinations comes with the release of KCPE and KCSE test results. For this is the time when parents and guardians worry themselves sleepless as they try to secure good secondary schools, colleges and universities for their children. This happens every end of year, with everyone who cares angling for the best schools even when it has since emerged that some of these best schools ceased being so quite a while ago.
That season is now upon us, with good-intentioned parents and guardians moving the length and breadth of the country in desperate search for good schools.
And with every inch they cover, the more the cost of funding the whole enterprise of education their children bears down on them. It is needless to belabour the point that this is a sacrifice worth making.
What is not a given is that taking children to schools perceived to be the best always yields good results.
Therefore, this trouble that parents and guardians go through is necessary.
What has made it a necessity is the perceived truth universally accepted by Kenyans of the modern times, nothing rivals good investment in education as one of the ways of assuring our children of a bright future.
Even as we strive to get children into the good schools, the students who will be able to surmount the challenges of 21st Century world are those that will find enabling environments to exploit the talents that set them apart from the majority.
If, for instance, there are those who will be inclined towards sports, they will be aided not by an accurate delivery of the definition of physics or Biology; or by their mastery of geometry, rather, by their readiness to develop their talents. And these talents can be nurtured and developed even in some of the most modest schools.
Since world marathon record holder Eliud Kipchoge and his fellow sportsmen took it upon themselves to teach us through their athletic achievements, we have slowly learnt that mastering formulas is not the only route to success.
For because nature and nurture have bestowed upon us different aptitudes, our means of attaining our potentials must surely be different, too. That is why a very academic school is not what every child needs.
Let us even imagine that the final grade one scores in high school is the all-important yardstick for measuring acquisition of knowledge, skills and attitudes that one seeks in school.
After all, despite advice encouraging us to do so, we cannot turn every child into a plumber, electrician or athlete.
To find sense in the assertion that attending an elite school does not always lead to good grades and success, one needs only look at the notice boards of the so-called schools to realise that students initially touted as high-performers get drowned in the large numbers in these schools and end up with merely below average marks.
A contradiction arises when one discovers that some of those near-average students who, for one reason or another, have to make do with schools of lesser pedigree end up with more laudable academic achievements.
There can be several explanations, but speculating with two can suffice: either, some students who end up in the apparently bigger and better schools get crowded and drowned in the crowd, or those that go to humble schools know the only way they get to save themselves is by going the extra mile.
The writer is a lecturer, University of Kabianga