Perils of private land ownership for Kenya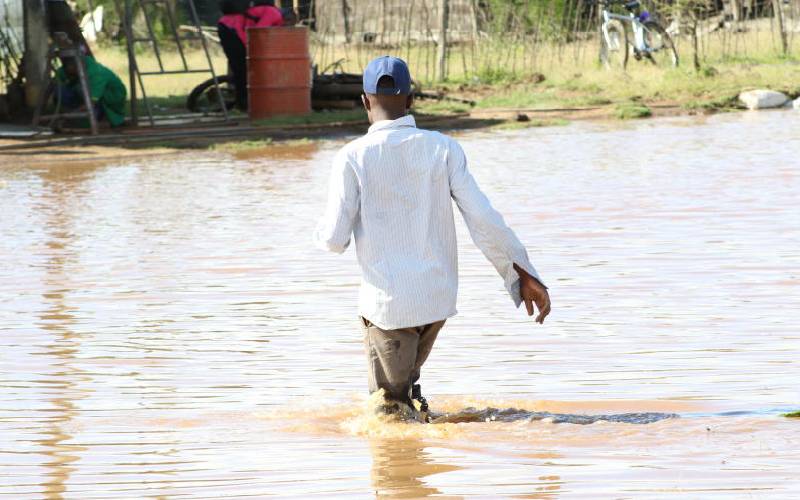 Land is a national asset in many countries, not meant to be privately owned. Allow me to give Vietnam as a quintessential example of what I mean. While on a trip to the South East Asian nation of 95 million plus recently, I was shocked by the fact that the word 'landless' so common here was practically non-existent in their vocabulary.
I was impressed by their dedication of land to food production and other agricultural activities. I noted that water sources were sacrosanct and inviolably guarded. The Red River that flows through Hanoi, the capital city, is alive with fish and other marine life. It literally breathes as opposed to the open running sewer that is the Nairobi River and its tributaries.
Farms, some of them hugging the capital and rolling out as far as the eye could see sat on leased and not personal land, tilled by folks who have chosen farming as a career until they pass the baton to others. What a contrast to our case where a handful influential political and other privileged families selfishly control huge idle tracts, spawning squatters who end up invading forests, river beds and hills.
These nabobs could be the reason why land related reports such as Ndung'u and the aptly named Truth, Justice and Reconciliation Commission remain masked from public view.
In Vietnam, homes as we know them locally are absent. People live in flats in small towns. Hill tops have bushy cover, not denuded for immediate gain. Verdant fields of rice and other crops dominate the scenes below. Even the dead repose in tombs surrounded by crops. River banks are choked by thickets and woods. We can emulate that here to avoid disasters such as West Pokot.
Which brings me to the gist of my story. A key resource such as land should not be privately owned. Doing so is tantamount to claiming the ownership of rivers, lakes and other sources of water that belong to nobody in particular.
It is a pity that Kenya, like most African countries, lacks a prudent land policy focused on the majority and posterity, exposing the crucial resource to greed and voracity hence rendering it scarce, unavailable, costly and inaccessible to the masses. Yet the population keeps growing. At this pace, a time will come when there will be no land to till.
Bared hilltops with settlements on their necks, shoulders and even heads are common features in our country, hence serious erosion and landslides that take away fertile soils and claim lives. Riparian land has not been spared in towns and rural areas alike. Nairobi rivers are cases in point, amply demonstrable in Korogocho, Mukuru, Mathare, Kibra and other informal settlements.
Enter West Pokot and other places ravaged by floods from the current heavy rains. National and county governments cannot escape blame for allowing unmitigated encroachment on land that ought to be protected for present and future generations on the premise that it is their hallowed property. Mau settlements driven by injudicious politics are clear examples of how myopic and reckless our leaders can be.
Where is the rationale of evicting or evacuating people in the wake of damage and disasters that could have been forestalled with little or no cost and inconvenience? Desperate scenes recently witnessed in the Mau are needless and horrible aftermath in the wake of freak rains that have claimed more 100 lives countrywide avoidable or tamable with thoughtful and deliberate measures.
Populations would not be averse to resettlement or evacuation to safer ground to escape disasters such as those usually witnessed in Murang'a, Nyando, Tana River and lately, West Pokot if not fixated with the land ownership syndrome.
Construction of dams that in Kenya has become a cash cow for greedy, well-placed top dogs and political honchos (hearken Arror, Kimwarer and others) could assuage the consequences of flood disasters and help boost food security through irrigation.
Besides, it is by dint of the commercialisation of land in Kenya that the cost of public infrastructure belongs in the stratosphere. Speculators take advantage of this anomaly to enrich themselves at the expense of the taxpayer as the nation gets poorer. The Standard Gauge Railway that saw a whopping Sh11.7 billion spent on land acquisition alone, much of it fraudulently, is a case in point.
That, coupled with runaway corruption is likely the reason why it is cheaper to build railways and roads in neighbouring Tanzania and Ethiopia that are fast overtaking us. Ethiopia boasts light and electrified rails. Tanzania is building an electric railway connecting Dar es Salaam and Dodoma at costs below Kenya's slower, diesel driven version.
For the sake of their taxpayers, Uganda abandoned Kenya's extravagant projects, opting to improve its century old metre gauge line, an example of discretion at play.
So, land commercialisation in Kenya underlies a myriad of our economic and other woes. It is common these days to come across cases of Kenyans, including siblings butchering themselves over land ownership.
Land offices across the country have become dens of shady deals where crooked officials collude with chiefs, their assistants and even the police to make money from unscrupulous land buyers at the expense of Wanjiku.
Mr Ombuor is a senior writer for The Standard. [email protected]