Counties should be innovative to attract investments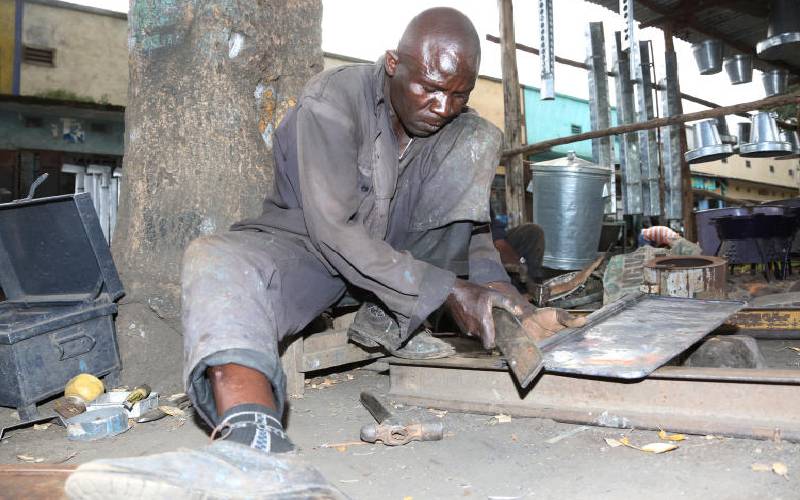 Forty years ago in 1979, Japan implemented a revolutionary trade policy that left a lasting economic difference in the rural parts of the country. Known as One Village One Product (OVOP), this initiative empowered communities in a region known as Oita, to produce unique products that were manifestations of their different entrepreneurial inclinations and creativity. As a result, simple Japanese villages ended up producing world-class products that had a global appeal. These products included mushroom, beef, citrus fruits, fish, barley and beverages.
Because these products were diversified, their market was similarly spread out, which avoided business cannibalism. Consequently, OVOP products increased from 143 goods worth Sh33.7 billion in 1980 to 336 products worth Sh132.7 billion in 2001. Thanks to this exponential growth, Oita's per capita income doubled during this period, which created real jobs for previously unemployed people.
Kenya needs to walk down a similar path of customised production of quality products that have a ready market. The current trend of agricultural or handcrafted products that compete in the same, flawed market cannot hold for long.
Key markets
Ideally, each of the 47 counties should zero in on a few products and focus exclusively on them. Once this is done, investors will produce world-class products within the respective counties, then proceed to sell those products to local and international markets. Indeed, if Kenya's version of OVOP initiative is to succeed, it should be bottom-up and private sector driven. This was a winning factor for Japan's OVOP. Funds for the programme came from the private sector, not the government. As such, the government's role is to enact deliberate conducive policies and establish a reliable transport infrastructure in rural areas.
The innovation and institutional knowledge of respective communities should be the foundation of Kenya's OVOP initiative. The people of Kenya will be the initiative's primary fuel. The 47 Million Kenyans who are scattered across the country are not just numbers, they are people who need to eat, drink, clothe, live in houses and buy all manner of products that they need to live meaningful lives. From a business standpoint, these 47 million people present a lucrative market that can work wonders for our economy.
For instance, according to available reports, Kenyans buy an average of one pair of shoes per year. A good percentage of these shoes are imported either used or new. If a county like Kajiado, which doesn't lack in domestic animals (and therefore hides and skins), decides to focus on producing shoes, they will have a ready market in the millions of Kenyans who have to buy a new pair of shoe every year. Last year in 2018, China solidified its position as the leading shoe exporter globally when it exported approximately 9.5 billion pairs of shoes. Kajiado can compete for this market by producing world-class shoes that Kenyans will buy not just because of patriotism but high quality. On the other hand Kitui County is already focusing on textile industry.
Scarce jobs
The next move must be to correct any existing wrongs and galvanise smallholder farmers in the larger region to grow cotton as a tangible rewarding cash crop. The rest shall naturally fall in place. We must appreciate that in 2018 Kenya imported 177,160 tones of used clothes whose value was Sh17 billion! Must we ask why jobs are scarce? However, world-class quality is a product of immense foresight and hard work. It takes massive amounts of research and development to produce products that can conquer the world. That is why the government, whether at the county or national level is ill-equipped to drive such production through incentives to investors. If for example, the government focused on barring the importation of used shoes and clothes, for instance, the private sector would rise and seize the opportunities. Such a symbiotic relationship between governments and businesses goes a long way in multiplying investments that lead to the creation of job opportunities.
Time is ripe for county governments to compete innovatively in attracting investments. The footwear and textile sector is a fitting example of an area whose ready market makes it ripe for investment. Such healthy competition can only be fruitful if we have a unified nation. We must, therefore, build bridges that connect all Kenyans to the OVOP enterprise by thinking and acting green.
– The writer is the founder and chairperson, Green Africa Foundation. www.isaackalua.co.ke