It is time to support young tech innovators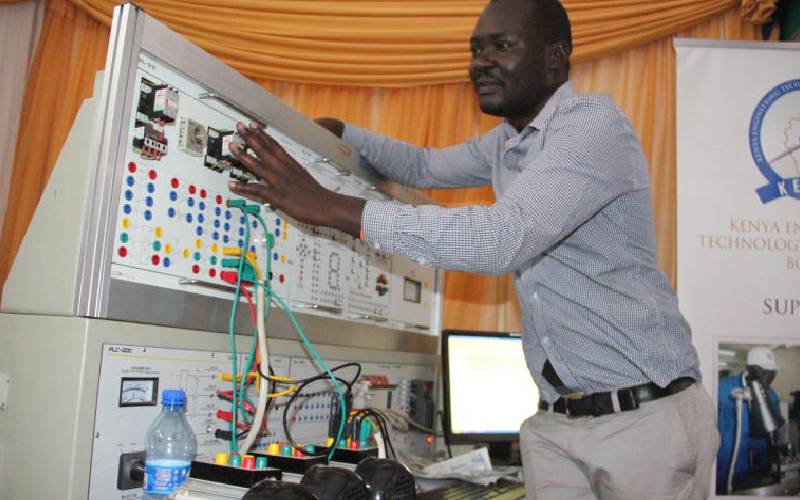 Technology is revolutionising our modern world. On a global scale, the exponential rate of increase in technological advancements has made the impossible possible, beginning with the way we communicate.
For instance, I, a young person living in Kenya, can connect with another young person across the Atlantic Ocean in real time, sharing ideas and experiences beyond the physical barriers imposed on us by our geographical locations.
Young people from different parts of the world are now aware of many different cultures through the power of the internet, resulting in a cultural revolution; an upgrade in the way of thinking and of life.
News and information travel across continents within seconds, rapidly influencing young people's perceptions and their view of their world. New technologies have influenced the way young people interact with the world, causing a shift between generations on how they view life.
Interestingly, young people in Kenya have not been left behind in this technological revolution. For instance, thanks to advancements in technology, young people are now exposed to a myriad of online job opportunities beyond our national geographical boundaries.
What's more, many of these jobs have an advantage over traditional jobs; a young person with a laptop and steady internet connection can earn an income from writing gigs coming from across the globe without having to move from the comfort of his living room in Ruaka.
Frankly speaking, the availability of such opportunities is just the icing on the cake. The impact of the technological revolution in Kenya can be felt by peering into the Kenyan financial technology landscape. When we do that, the immense creative energy of our young people becomes more apparent, manifesting itself in various ways.
Save money
Picture the number of mobile money innovations that are now making it possible to not only receive and transfer money, but also contribute funds in a pool for a cause, pay for goods and services, and also save money systematically like one would in a bank with physical structures.
Picture many of other tech innovations which offer services to different sectors of the economy, from farming to the information sector. From these innovations, one thing seems to be clear; the solutions to many modern day challenges will come from disruptive technologies driven by the youth.
With this realization, comes the need for a holistic framework within which young tech innovators will have access to a wide range of products to support them in their creative ventures.
A good example of such a framework is as provided for in the Tech Innovators Sacco of Kenya (TiSK). TiSK is a registered SACCO empowering tech innovators with a wide range of products, including savings and credit facilities.
The Tech Innovators Sacco of Kenya is building a community where young people in the tech field can get social and economic support. For instance, tech start-ups will get credit to finance their operations.
The community
Young people who have devoted their creative spirit to offering technology-based solutions to the challenges in our modern lives will have a community of like-minded and equally gifted professionals with whom they can create beneficial and uplifting professional relationships.
The community will provide a safe space within which members will share ideas, complement their skills, and continually bridge the gaps in the sector.
For example, the Tech Innovators Sacco of Kenya (TiSK) has now entered into a Memorandum of Understanding with Kwara Ltd, a software company that focuses on building digital banking platforms for cooperatives in emerging markets.
The software company will provide its platform to TiSK for its day-to-day operations including membership registration and management, savings and loans management.
The MoU, brimming with youthful energy, depicts a vision into the future where the Sacco and the company are looking into, eagerly combining their synergistic capabilities to tap into the potential of creative young people who are coming up with disruptive technologies in this part of the globe.
It is commendable that both companies offer solutions that are focused on the social, economic and financial empowerment of the youth through technology.
The much-needed social and economic support of disruptive technologies and their innovators is welcome.
The feeling of belonging to a community of members will further boost the creative spirit of young innovators, encouraging further innovation, continuously bridging the gap between Kenya and the rest of the world, and ultimately, making our lives easier through technology.
I see the future; we are finally sitting on the table of global technology giants, happily enjoying the fruits of our continued efforts to empower young innovators.
Mr Mokamba comments on social issues