Let's emulate Croatia's ideals to realise Kenya's full potential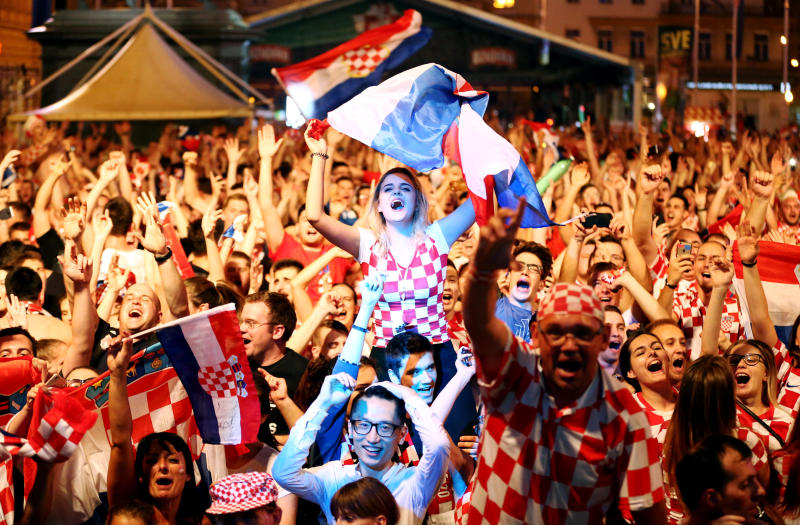 As we approach the finale of this year's World Cup, we can look back on an exhilarating month of football. We have had excitement and action, thrills and spills, cheers and tears.
We are of course a little disappointed by the performance of African teams – with no African team qualifying for the knockout stages for the first time since 1982 – but we have been encapsulated by wonders of the beautiful game.
The biggest story of the tournament has been Croatia. A country of four million people; they have defied all odds and reached the final. Of course, as Kenyans we have a soft spot for Croatia.
We will not forget how after the Garissa University College attack when European countries issued travel warnings, Croatian students showed solidarity with their Kenyan counterparts.
I was therefore not surprised to hear cheering from my neighbours when Mario Mandzukic scored the winning goal against England to take Croatia to the final.
But beyond the joy and solidarity, I believe there are three key parallels between Croatia and Uhuru's second government, which I foresee will lead us to similar successes in coming years.
The first is unity. Against England, eleven men clad in black worked together as a team, roared on by thousands in the crowd and millions at home. A model of unity and teamwork.
Of course, the reality is more complicated. Croatian football is in the midst of a legal scandal that has divided the nation, with its captain and star player, Luka Modric, in court for perjury.
In fact it is not inconceivable that 2018 could see Modric lift the World Cup and be sentenced to up to five years in prison! Yet come the tournament, these differences were set aside for a greater goal.
In Kenya, we also know the cost of division all too well, and we also know that the key to our success is putting these divisions behind us and working together.
The famous Uhuru-Raila handshake should be seen as an important step towards this unity. While like Croatia, there are of course tensions, we hope that this détente will similarly enable us to reach our goals.
The second notable point is discipline. Over the past month, manager Zlatko Dali? has shown time and again that nobody is bigger than the team.
Just two days into the tournament, star striker Nikola Kalinic was asked to come on as a substitute, but refused, claiming his back was hurting. Dali? did not believe him, and sent him home immediately. Some criticised him for ousting one of his top players. Nobody is criticising him now.
Then, after their win in the quarter final, assistant manager Ognjen Vukojevic was recorded saying 'glory to Ukraine', a deliberate jab at their defeated opponents, Russia. No matter that he was a key member of the coaching staff and trusted lieutenant of the manager, Vukojevic was sacked the next day.
In recent months, President Kenyatta has shown similar traits in his corruption fight. He has empowered his aggressive State prosecutor, Noordin Mohamed Haji, to use the full force of the law against anyone suspected of corrupt practices, irrespective of their reputation or connections.
In fact, so committed is Uhuru to discipline that he has made it clear that he will not hesitate to have even his own brother arrested and tried if there is compelling evidence against him. On this point, Uhuru and Dali? are clearly in sync.
Finally, Croatia are characterised by their calm and unswerving commitment to their game plan. When England scored early, they didn't panic or change their approach. They trusted that their strategy would ultimately prevail. And so it did.
In his second term, Uhuru's game plan is also set in stone. As he has said several times, this term is about his Big 4 Agenda: Food security, affordable housing, manufacturing and affordable healthcare for all. Like Croatia, irrespective of the critics or the dissenting voices, Uhuru is sticking doggedly to his plan. He believes in his strategy, and he trusts that it will lead us to success.
For Croatia, the game is not over. They may still lose the final, but even if they do, they have still massively over performed. For Kenya, we are earlier still in our journey – Uhuru's second term is less than a year old – but the early signs are highly promising. If we continue on this path, I am confident that, like Croatia, we will realise our potential and achieve more than anyone thought possible.
-The writer is former Ntonyiri Member of Parliament