Apologies will not put food on our tables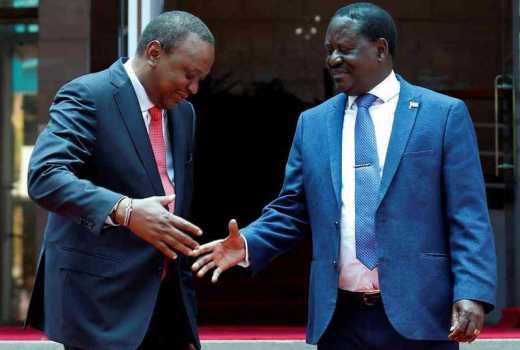 There are things that keep me up at night when I'm trying to find forgiveness in my heart. Like the Tax Laws (Amendment) Bill. It is filled with technical terms that I will not attempt to break down because I might break my brain.
So it is a good thing that PwC has gone ahead and provided an analysis of the changes that the Bill proposes. Bottom line, when all is read and passed, the net effect will be an increase in the prices of basic goods such as flour, milk, bread, and medicaments. Basically, the Government is coming for our coins and if this Bill passes, there will be nothing we can do about it.
I suppose we should not even feign surprise. If you had any delusions that your selected representatives had your back, then the events of the past few months should have disabused you of that notion. If the bittersweet smell of Kenyan coffee is not filling your nostrils, you need to wake up.
Because as the men in high places go about their staged forgiveness ritual, it remains abundantly clear that saying sorry does not put food on the table. Unless, of course, you have the amounts of money that will soon be required just to give your family the most basic of meals. I mean, who raises taxes on tea, bread, and ugali? It is beyond ridiculous.
Demos
It is the kind of thing that pushes folks out of their discomfort zones and onto the streets. In fact, just a couple of months ago there were countrywide protests in Sudan over rising bread prices. The prices had risen sharply after the Sudanese government decided to cut subsidies on wheat imports. Some bakeries even stopped baking bread because flour had become too expensive.
Where a sack had been just over Sh2,000, it was now almost Sh6,000, putting flour and flour products well out of the reach of ordinary men and women.
The result was a widespread 'bread protest' that left three people dead, many more injured, and hundreds in prison. What is there to say other than 'a hungry man is an angry man'? There are some things that a government should be very careful about, and one of them is food. But speaking of trite sayings, here is another one: Sorry broke the mzungu's cups, which loosely interpreted, means that apologies usually come after the damage is done.
Yes, it is very stupidly colonial in its implications, being something the memsahib would say to chastise her native house girl, but it makes a point. An apology that comes after many deliberate acts of wrongdoing rings hollow.
And speaking of colonial trickle-down, if our selected representatives were truly sorry, they would have apologised on their own accord, way before Uhuru Kenyatta told them to. Kenyatta dealt with them in the same way I deal with my four-year-old when she has punched her friend in the face. I tell her to apologise, and she does. However, she always prefaces that apology with, "Mama said I should tell you sorry." Which is ridiculous, but then again, she is four. What excuse do our leaders have?
Unease
But as I say, this forgiveness thing keeps me up nights. As I am lying there asking God to create in me a clean heart and renew a right spirit within me, I think about our two Eurobonds and the fact I don't know where my money went. I think about the trillions of shillings of debt that my child and her children's children will have to pay back, having not spent a dime. I think about 2017's tale of two elections and the short stories that we are now being told about brotherhood, building bridges, and all the rest of it. I think about the men, women, and children who died for a faux cause, and my stomach turns.
I have forgiven men for all manner of things in my lifetime, and forgotten most of them. But this 'abusive relationship' between 'we the people' and Kenya Inc is too much. It will not be reset by robotic apologies and empty rhetoric. This Kenya of ours needs to make amends. There must be reparations.
We cannot continue to pay for his bad behaviour. I don't know what it will take to repair the fabric of this 'bad marriage', but what I do know is that this season of apologies does not even come close, not when the State is opening its mouth wide to say sorry and in the same breath swallowing our hard-earned cash with all manner of sneaky taxes. All I can say is, forgive them Father, for I know not what they are doing.
Ms Masiga is Peace and Security Editor, The Conversation Africa