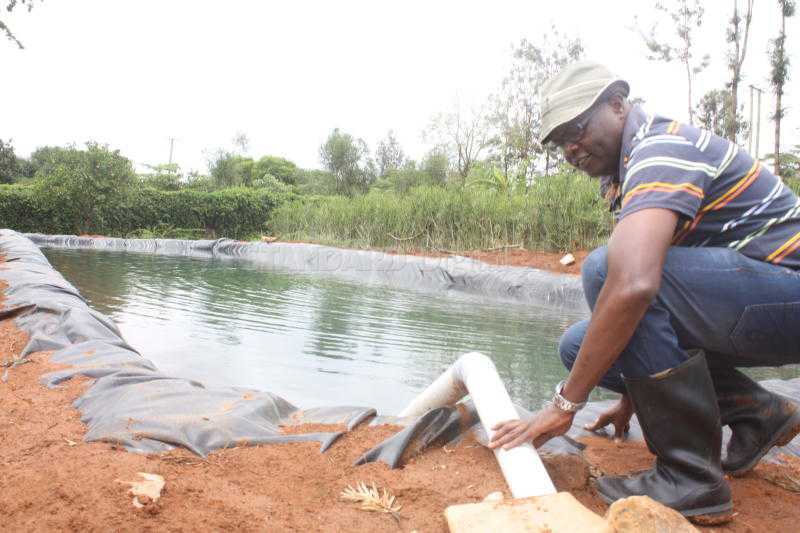 Once upon a time, when I was a budding chicken farmer, the wall on my neighbour's compound burst and the water flooded my chicken coop. My poor chicks were auditioned for the role of baby ducks and they promptly drowned. On that day I learnt an important lesson: prepare for water.
The issue with our country is, we collectively act as if we have amnesia or are completely mad. We spend months crying for rain, then spend the next few months crying about rain.
If God was human, he would have given up on pleasing Kenyans a long time ago, for we are a people with stiffer necks than Caleb's brothers in the wilderness.
We spend the days of sun lamenting about the dust, building on riparian reserves, and draining swamps to accommodate our largesse. Heck, we even built the city of Nairobi on a river basin. So, in the dry season, we focus little on the obvious fact of Sub-Saharan Africa; it rains, and sometimes it rains a lot.
Every year the rains surprise us when the gods of rain demand back the land we stole from them.
Our roads become mini lakes, our houses become entirely Jacuzzi and we begin to cry foul, blame our governors and governments for our own shortsightedness.
The reality of the matter is that our water management planning is nonexistent. Our city planning is worse, we build without intelligence and without regard to aesthetics and the role of nature.
Ungainly structures
We build ugly shop fronts with slanting roofs, brand them some improbable names and repeat this from Mombasa to Malaba. Our buildings are built for the desert, where no one who values beauty would like to visit.
This habit of building everywhere and anywhere led to informal settlements around the nine streams that form the Nairobi basin.
Each of the nine streams has in turn been so polluted that they now stand at 2,000 times above the allowable limit of pollution by the World Health Organisation. Yes, you read that right, 2,000 times. These rivers carry heavy metal poisons, plastics, human and animal waste, to mention but a few.
In fact, the best way to describe the kind of pollutants found in these rivers is by listing what is not found in them, and that is one thing: nuclear waste.
That is it. Every other pollutant is in these waters. It is no small wonder, therefore, that last year when the country suffered cholera outbreak, we found that a large percentage of fruits and vegetables sold in Nairobi actually contained human feces.
Before you give up on the list of bad news, let me add to your chagrin. Social media has been awash with pictures of exhausters dumping their refuse at your local drainage point, simply meaning that your local river is most likely a sewage line.
While all this water is being polluted, we also have vast amounts of water going to waste once it rains. We do not store water on a local capacity. This means that every home is busy draining their flooded compounds instead of storing the water.
Underground storage
This oft means that no sooner do rains stop than we start lamenting once again, and to every god that will hear us that we are dying of thirst, yet we watched the same water drain away. This is the Kenyan way.
What surprises us is that as it floods all over Nairobi, there is water rationing from the Nairobi water company.
The only hope I see, is if I cry out to the government to provide, among other things, the 57 dams they have promised and to take it further.
Can we encourage every landowner to build a water storage facility? All it takes is a hole in the ground.
A big hole but a hole nonetheless. We are like tiny babes, unable to tell times and seasons, but amazed by the weather. We must grow up as a nation, we don't just react to weather, we must instead plan for it.
Can we ensure that the newly rich who think building on a riparian reserve or on a swamp in Karen is a good idea to gain status, stop?
Can we enforce our laws, and mostly can we also encourage common sense. Common sense like it rains every year, why are we surprised by it as though we just landed from Mars.
Mr Bichachi is a communications consultant.