Is Jubilee justified to decide who joins PSC from Opposition NASA?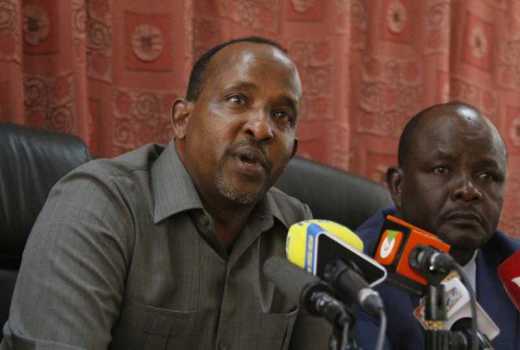 First, it should be known that President Uhuru Kenyatta only persuaded Jubilee MPs not to support some proposed nominees in the list. Neither has the President nor his deputy, William Ruto, faced any legislator from the party to reject anyone.
Being the Head of State and a leader of the largest political party in the country, President Kenyatta, just like any other Kenyan, is at liberty to express his dissatisfaction with individuals eyeing the PSC slots.
He must have looked at the capacity of the nominees before coming up with the decision to plead with Jubilee lawmakers not to support a section of the nominees he is not comfortable with when their names are brought to the floor of the house.
This is not a new thing because he has in the past has made his stand known on who should head house committees. But all in all, where members of both Jubilee and NASA think a certain individual will not cater for their welfare at the commission, they are free to dismiss him or her.
NASA MPs at the same time have an opportunity to lobby for the people they want to be members of the commission when their names are brought for consideration.
Mr Koech is the Belgut MP