Opinion: Falsehoods targeting development partners end up hurting us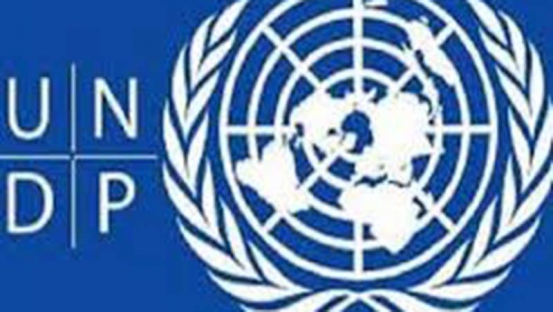 In recent weeks and as Kenya prepares for a repeat of the presidential elections, we have seen public attacks on various institutions. Clearly, the most ill-considered of the sustained assaults especially on social media has been the fact-devoid criticism of some of our development partners, especially the United Nations Development Programme (UNDP).
The role of the UN and its agencies in the former North Eastern Province cannot be overemphasised. Given that it is mostly Muslim-dominated, the church missionary presence is minimal. It therefore fell on the UN to "bring a semblance of development" in this vast region.
The UN is involved in, among others, health, education, water and sanitation. UNDP has set up a Biashara Centre in Marsabit County to assist young entrepreneurs start businesses; a drought mitigation programme is assisting host communities in Garissa and Turkana counties cope with drought and pressures from refugees depleting natural resources in the area.
INTERNATIONAL AID
Secondly and most importantly, Kenya's position as a beacon of democracy and which is admired across Africa is a result of the determination by the people of Kenya to reform institutions and expand the democratic space, but we must never forget that various development partners have always been there to give a leg-up to that struggle.
For the sake of those mistakenly believing that UNDP has just come onto the scene, it is important to remember that the organisation has coordinated donor support for a long time, especially following multi-party democracy in Kenya.
For instance, support has been given to CSOs to promote democracy, human rights, governance reforms, and the integration of a rights-based approach in social and economic reforms in Kenya through the Amkeni Wakenya project for over a decade. UNDP also supported the Commission for the Implementation of the Constitution and the Judiciary Transformation process.
The Support to Electoral Processes in Kenya project that is under so much attack is not a project of the UNDP alone, but rather a multi-donor basket fund supported by various bilateral donors including the USAid, DFID, the European Union.
Italy and Ireland. All of them have been strong partners in Kenya's development journey. UNDP has been supporting IEBC since the year 2000 and a visit to their website will give any visitor a view of what UNDP does to Support Electoral Processes in Kenya.These are the facts that the 'hashtag sloganeers should consider before inveighing against UNDP and even impugning the motives of the head of the UN Country Team in Kenya Mr Siddharth Chatterjee.
PERSONAL INITIATIVE
Mr Chatterjee has been at the forefront personally in the struggle for empowering those usually on the fringes of social and economic agenda, including women and girls, as well as the youth.
He has championed the delivery of maternal, child and adolescent health services to areas previously left out and brought private sector participation in remote North Eastern counties. We have witnessed the difference organisations like UNDP, UNFPA, Unicef, WHO, UN Women, FAO and many others are making in the Frontier counties.
Doubts have been raised about Ms Sheila Ngatia as Assistant Country Director in UNDP Kenya. She has been a target of a viscous social media campaign of claims that her father is Mr Fred Ngatia, President Kenyatta's lawyer. Had these individuals just done a background check before posting rumours on social media, they would have found out that Sheila's father passed away 10 years ago.
With the kindling very dry and political tensions at the peak, the media and individuals posting on social media should take care about statements that might put individuals and organisations at personal risk as they go about their development work.
Although they are entitled to freedom of expression, social media commentators will only add value if they discuss issues from an informed perspective, rather than merely reprise invective and untruths spawned at raucous political rallies.
The election is never an event, but a process which does not happen in a vacuum but through consultative processes and engagement with players. Comparably, electoral assistance provided by institutions like UNDP and others goes beyond the polling day.
It is this kind of support that has immensely contributed towards the democratic milestones we are so proud of as a country today.