Attack on civil society is a bad sign for the future of democracy in Kenya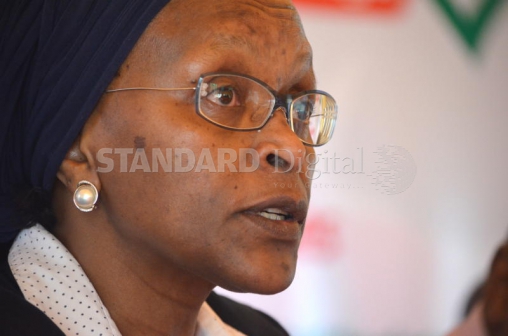 Last week felt like history repeating itself for civil society. It felt like Kenya had gone back to the dark days of one party dictatorship.
The week began with a notification from the NGO Coordination Board executive director Fazul Mohammed, purporting to de-register the Kenya Human Rights Commission (KHRC). This was followed a day later by a letter from Fazul directing the Directorate of Criminal Investigations boss Ndegwa Muhoro to shut down operations of the Africa Centre for Open Governance (AfriCOG), which he alleged was operating without a registration certificate.
He also directed Mr Muhoro to prosecute all directors of AfriCOG. Finally, he instructed the Governor of the Central Bank of Kenya to freeze all of AfriCOG's bank accounts.
And just when we thought the worst was over, on Wednesday, there was an attempted raid on AfriCOG's offices by people who claimed to be officers from the Kenya Revenue Authority (KRA) investigating unspecified tax offences.
They arrived in two vans and expressed their intention to cart away files, computers and other materials they deemed necessary for their investigations. They were, however, prevented from accessing the premises by a large group of civil society activists who turned up in solidarity with AfriCOG.
These latest acts of harassment and intimidation by the State of human rights and governance advocates is a culmination of an on-going campaign to de-legitimise civil society since the Jubilee government came into power in 2013. For the last five years, Kenya's hard-won civic space has been steadily shrinking. There have been vicious attacks on civil society in social media led by government supporters and operatives.
There have also been attempted and threatened legislative caps on funding for NGOs, arbitrary arrests of human rights defenders, the jailing of bloggers critical of government officials and unlawful limitations on media freedom.
If the events of this last week are anything to go by, the government seems determined to clamp down on independent voices that call it to account for its governance record. This is an ominous sign for the future of democracy in Kenya.
For the record, it must be stated that the alleged breach of the law that Fazul accuses AfriCOG of is failure to register as an NGO under the NGO Coordination Act. However, AfriCOG is duly registered as a company limited by guarantee under the Companies Act (Cap 406) and not under the NGO Coordination Act, 1990.
And contrary to Fazul's assertions, there is no law requiring all organisations engaged in research to register under the NGO Coordination Act, 1990. There are many such organisations legally registered and lawfully operating as companies limited by guarantee, societies and trusts.
AfriCOG is, therefore, governed by a different legal regime and does not come under the purview of the NGO Board. Fazul is therefore purporting to exercise authority over AfriCOG that he does not have under the law.
Nor does he have any power to direct to Director of Criminal Investigations and the Governor of Central Bank to do their job.
AfriCOG has complied with all the requirements of the Companies Act, including possessing a valid registration certificate and filing of all its annual returns. It deducts and pays taxes to KRA for all its employees and consultants as required by the law.
Oppressive agenda
The NGO Coordination Act, under whose authority Fazul purports to act, has been repealed by the Public Benefits Organisations Act, 2013, which the government has failed to bring into operation in defiance of numerous court orders. This failure has resulted in the absence of a clear statutory framework, which has encouraged Fazul to prosecute his oppressive agenda against civil society organisations with impunity.
In light of the foregoing, AfriCOG last week moved to court and obtained orders of prohibition against Fazul and the NGO Board as well as the DCI and the Central Bank of Kenya Governor to prevent them from carrying out Mr Fazul's illegal directives.
AfriCOG wishes to state that it shall not be deterred in carrying on its work of providing cutting edge research and monitoring on governance and public ethics issues in both the public and private sectors so as to address the structural causes of the crisis of governance in Kenya. It shall also continue to promote collective efforts towards anti-corruption, accountability, transparency and openness in governance.
-The writer is the Executive Director at the Africa Centre for Open Governance (AfriCOG)
To fight drought, involve communities
According to the latest information from the Meteorological Department, rainfall will be poorly distributed in April, May and June, and this will have a serious impact on agriculture