Should Uhuru and Raila appear on TV debate?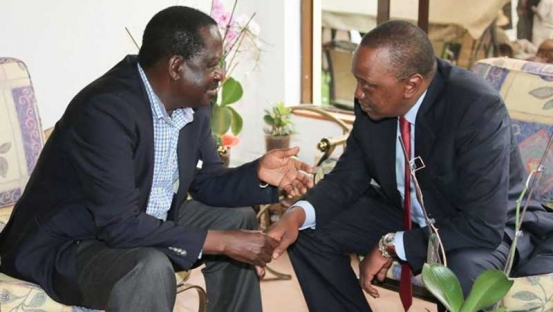 It has to be a big NO. This is premised on the fact that their appearance will have no value neither is it likely to sway the voting patterns. Judging by previous elections, it's clear that our preferences are skewed towards tribal conglomerations and that isn't about to change.
As a breath of fresh air it would be prudent for them to take a break and give their opponents a chance. In most of these debates, the candidates undergo extensive rehearsals, sticking to premeditated messages and actions that it would be hard to deduce important parameters that may sway the perceived undecided voters.
Indeed with the magnitude of their manifestos and the debate's duration and considering the other presidential candidates, one is likely to conclude that it will be mere sideshows. If the gubernatorial debate is anything to go by, then it is likely, that the proposed duration wouldn't be enough.
Finally, in the spirit of fairness and equality, the top two should give the other candidates time to share with Kenyans their manifestos. A comparison of the amount of airtime accorded to the two would make for grim reading. They tend to hog media highlight to the detriment of the rest and yet they might possess the answers to the problems afflicting this great nation. Probably this might end up leveling the playing ground in future because as it is, it's heavily tilted towards the "two-horse" narrative.
Mr Riang'a is political commentator