Establish the reliability of our armoured vehicles
OPINION
By Fred Waga | Jun 3rd 2017 | 1 min read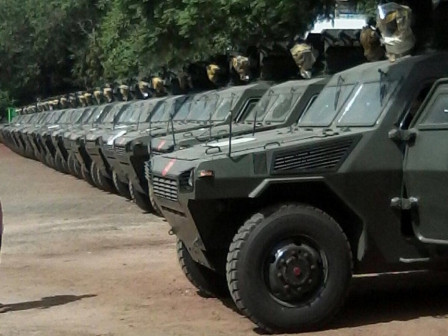 The quality of the armoured personnel carriers (APC) purchased from China should be ascertained to ensure they do not endanger the lives of Kenya's security personnel. This follows media reports that the APCs acquired by the police were particularly ineffective against explosives planted by the Al Shabaab in this week's attack because they are of inferior quality.
If it is established that the death of seven security officers during the terror attack in Lamu was as a result of inferior vehicles, then there must be consequences.
However, it could very well be that the APCs had no problem but were carelessly deployed to an area where more robust vehicles were required. If this is indeed the case, reprisals would still have to follow.
Even so we cannot casually dismiss reports that some of the 30 units acquired by the government are defective.
Experts say some APCs had weak windshields that could be shattered by bullets, while others are not built to operate under humid conditions.
These complaints should have triggered an investigation at the time — not when people have died because the APCs could not withstand the impact of Improvised Explosive Devices. In the interim, these APCs should be withdrawn from the field until the level of their reliability has been established.