Protect small businesses from exploitation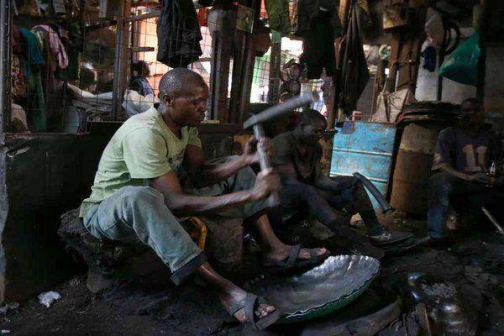 A government initiative to help the jua kali sector benefit from new inventions is long overdue. For far too long, inventions and innovations by small businesses have been unfairly exploited because the requisite patents, trademark and intellectual property rights protections have not been acquired.
The Ministry of Industry, Trade and Co-operatives says it is aware of this and that is why it will soon unveil the National Intellectual Property Policy and Strategy in an attempt to reverse this trend.
Ultimately, it is expected that if players in the informal sector benefit from their innovations, the spin-off will be monumental. The impressive products created by local artisans and the innovations displayed in jua kali sheds point to an area that requires regulatory protection.
We must begin to expand the potential of such businesses to generate a growth momentum and create quality employment.
The importance of wealth creation in this sector is key to the attainment of Vision 2030 goals. Going by estimates of the Economic Survey 2017, about 7.4 million jobs were created in this sector by the end of last year. This represents 89 per cent of the country's total jobs, because the formal sector only accounts for 856,000 jobs.
The upshot is that the economy will be significantly stimulated if businesses in the informal sector get the requisite protections.
On devolution, elected elites must deliver or be voted out
Any politician who still has an iota of contempt for voters, had better watch out; change is in the air. The people who feel forgotten, ignored or disrespected by the political elites are sending a clear message: We are here and we will be heard.